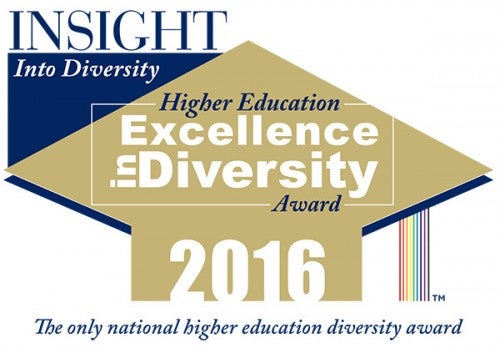 INSIGHT Into Diversity magazine, the oldest and largest diversity-focused publication in higher education, named CU Boulder as one of 83 recipients of its annual Higher Education Excellence in Diversity (HEED) Awards.  
The HEED Award is the only national honor for colleges and universities that demonstrates an outstanding commitment to diversity and inclusion. The 2016 honorees will be featured in the magazine's November issue.
HEED Award institutions were selected based on their exemplary diversity and inclusion initiatives that focus on all aspects of diversity, including gender, race, ethnicity, veterans, people with disabilities and members of the LGBTQ community.
"We are proud that the work of all of our campus colleagues is recognized through the HEED Award," said Alphonse Keasley, associate vice chancellor with the Office of Diversity, Equity and Community Engagement. "In reaching HEED's rigorous criteria, it is gratifying that our campus stands with other universities. The award urges us on to continue making greater strides toward an inclusive community."
The complete list of 2016 award recipients can be found on the INSIGHT Into Diversity website.