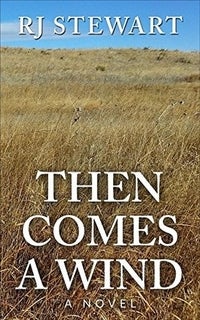 The Friends of the Libraries organization at CU is sponsoring a Fall Treasures event featuring author Ronald J. Stewart on Thursday, Nov. 10, at the Center for British and Irish Studies in the Norlin Library, fifth floor.
Stewart will speak about his book Then Comes a Wind, a story about a family's struggle to homestead in 1900s Nebraska.
Light refreshments will be served at 5 p.m., and the author's presentation will begin at 5:30 p.m. The event is free and open to the public, and Stewart will sign copies of his book (which will be for sale at the event) immediately following the presentation.
Free tickets can be reserved online prior to the event. For more information, please contact Lisa Kippur at 303-492-7512 or email at lisa.kippur@colorado.edu.