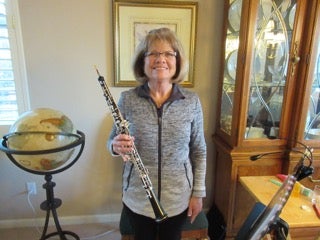 Becoming a music educator was always in the stars for Barbara (London) Pierpoint (BME '72). 
"I knew I wanted to be a music teacher since the fourth grade, but playing the oboe influenced everything else," she says. "That fortuitous day in seventh grade when I started playing oboe is what shaped me going forward."
A Colorado native, Pierpoint grew up in southwest Denver and attended Abraham Lincoln High School where she participated in band. Her mother was the only other musical member of her family, and Pierpoint fondly remembers their taking piano lessons together. But once she was introduced to the oboe, it became her instrument of choice.
Thanks to her teacher—the late David Abosch, principal oboist of the Denver Symphony Orchestra (subsequently the Colorado Symphony) from 1949 to 1991—her introduction to CU Boulder soon followed. "I had never taken an oboe lesson in my life and then—boom—I showed up for lessons with Mr. Abosch and it worked out ideally for me," she says. "He was on the College of Music faculty at the time, which is why I applied here. I also got a music scholarship. Everything just fell into place."
Pierpoint joined the symphonic band under the direction of erstwhile Marching Band Director Hugh McMillen. "He was an iconic figure," she recalls. "The way he talked, the way he twirled his cigarettes when he smoked … it all stuck. Behind his back, we'd make fun of him a little bit—but actually he was highly respected and we wanted to do our best for him."
To complement her oboe studies, Pierpoint expanded her skills across other instruments. "I took trumpet and clarinet classes—those were easy As for me," she says. "I also learned violin and cello—and to play the string bass, I had to stand on a box because I wasn't tall enough!"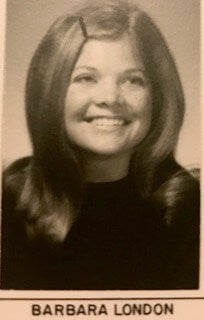 Upon graduation, Pierpoint went on to pursue her fourth-grade dream of becoming a music teacher. She brought her education and band knowledge to Westminster Public Schools, where she taught general music and beginning band for 33 years. "Success breeds success," adds Pierpoint, named Teacher Who Makes a Difference by Adams County School District 50 in 1987. "It was the perfect career path for me—not only teaching, but teaching music."
Pierpoint continued her education at the University of Denver where she earned a master's in music education and a certification in the Orff Schulwerk teaching method—a creative approach to teaching music that involves student-centered classrooms and engagement in activities utilizing singing, speaking, movement and instrument playing. Through this lens, Pierpoint developed her own teaching style.
Since retiring as a public school teacher in 2007, Pierpoint has kept busy as a private oboe teacher. "I'm still doing what I love," she says. "It's the perfect setup for me."
According to Pierpoint, the heart and soul of a community lie in the arts—a perspective that inspires her support of CU Boulder Bands. "I'm so grateful for the education I received that I want to pay it forward," she explains. 
As for her advice to current students? "Be serious in your pursuit of an education, but not so serious that you miss all the experiences to be enjoyed along the way."