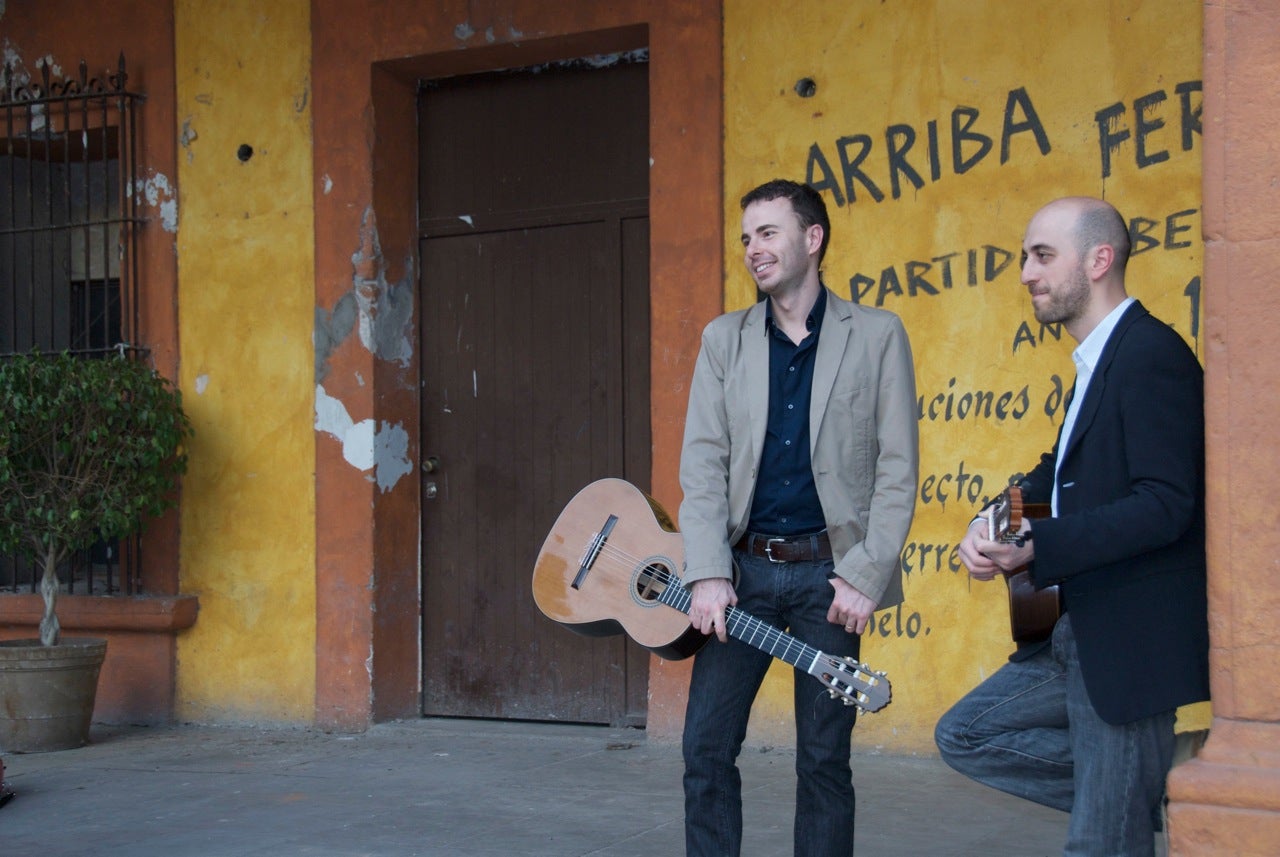 For three days, from February 14th to 16th, 2013, the CU campus and the College of Music will open its doors to the guitar world. The CU Guitar Studio and the College of Music will present a unique, exciting and unprecedented event – The First CU International Guitar Festival & Competition.
Guitar Instructor Nicolò Spera and the CU Guitar Studio will be hosting prestigious guests, guitar lovers and students from all over the world. CU will become an agorà, a public space where students, teachers, performers – the entire community – can come together to share ideas and their love for the guitar.
Concerts, master classes, and an international competition: all of these events will expose our students and our community to a deeply ethical and meaningful way to relate to music making. The exciting presence of world-renowned artists such as Adam Levin, Matteo Mela, Lorenzo Micheli and Paco Peña will be extremely enriching and stimulating. Each artist will bring a different and varied treasure of musical and international experiences: students will learn how to collaborate with others, how to find their musical personality, and how to enlarge their cultural and human horizons – all in the endeavor to build their unique artistic path.
Most of the events (except Paco Pena February 14th) are free and open to the public. Please, join us for this first, special and unique guitar extravaganza at CU Boulder!