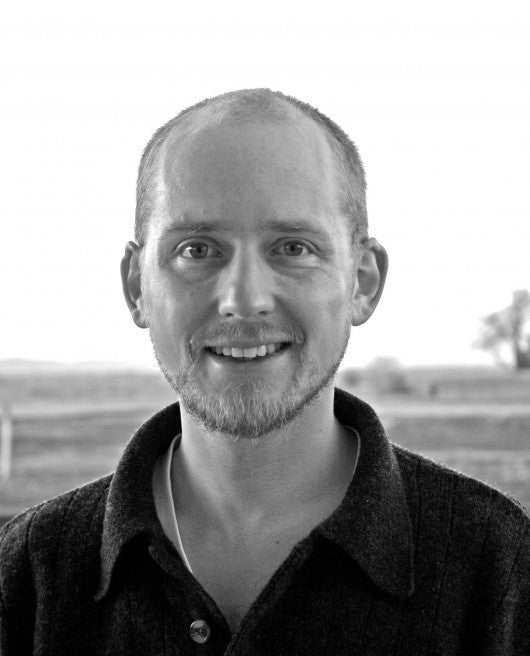 CU-Boulder composition faculty member Daniel Kellogg is working on a new opera, The Autumn Orchard, which will be workshopped this summer at the CU New Opera Workshop. Here are a few sample posts from his blog danielkellogg.blogspot.com:
I recently mentioned that I am writing a chamber opera. It is titled The Autumn Orchard and will be 45-60 minutes for 5 voices and eventually scored for a chamber ensemble. For the moment, I am writing a vocal score for piano. CU Now, a new summer opera program at the University of Colorado, will workshop the piece in early August and offer 3 semi-staged performances on August 5,6,7 2010. The piece is inspired by the death of Spanish Civil War poet Miguel Hernandez.
I love the libretto I am working with and owe many thanks to the wonderful poet J Michael Martinez for his great work. Of course, the libretto is not entirely done, but I am thrilled with what I've got so far.
I'd like to start blogging little updates on the opera. It is certainly a strange and unusual thing to write an opera. So many details that must fit into the drama of a much larger arch.
This morning I am working on an aria of despair for Miguel. He is in prison and knows he is sick. It is quite likely he will die in prison as so many have. He has just received a letter from his wife Josefina where she tells him she is pregnant with their child. Now he faces the fact that he may not live to know his son and his wife will raise the child alone.
So far I like what I have written, but we'll see how the afternoon goes. Here is a bit of the text:
Autumn lives through Winter to Spring.
blossoms through death do blossom again.
Our child will be born in autumn orchards
among leaves dreaming of
Spring, dreams of Spring.
Josefina, with you my love, our love remains.
Wednesday, June 2, 2010
My opera, The Autumn Orchard, is coming along nicely. I have about 2/3 of it written in vocal score. Yesterday, my librettist J Michael Martinez came over to review the 2nd section. After our meeting, I got him to sit for a brief interview about the opera