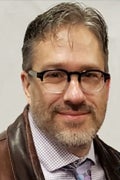 Fields: Public Economics • Economic Development • Labor Economics
Current Research Interests: Marijuana liberalization, immigration, and violence 
Education:
PhD–University of Colorado Boulder
MA–University of Colorado Boulder
MA–University of Wisconsin, Milwaukee
BA–University of Wisconsin, Madison
Shawn Swanson, PhD, University of Colorado, 2020, is a teaching assistant professor specializing in teaching undergraduate economic development and public policy classes. His research interests are in public economics and economic development. His recent research has focused on the effects of marijuana liberalization in the United States on both the United States and Mexico, as well as the relationship between migration flows and illegal drugs.