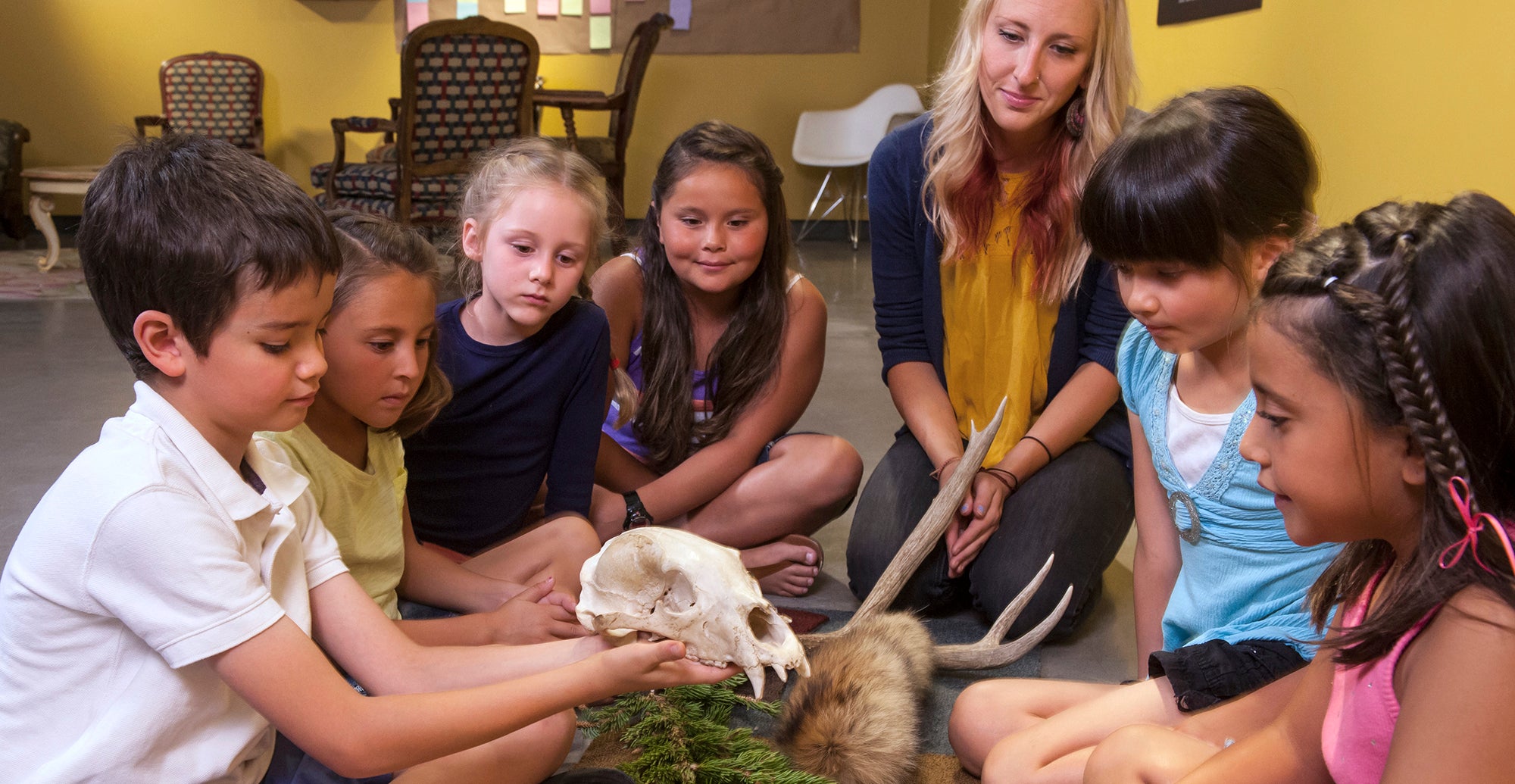 Planning a Visit to the University of Colorado Museum of Natural History
Reservations are required for Guided Programs, Hands-on Workshops, Discovery Kits, Critter Cases, and self-guided visits; please reserve at least two weeks in advance. To schedule a guided or self-guided visit, or rent a Kit or Case, please contact the Museum Education Office by telephone at 303-492-1666 or 303-492-4458, or email museumed@colorado.edu. You may also request a tour online.
Cost:
Programs: $2 per person
Hands-on Workshops: $3 per person
Guided Program and Hands-on Workshop booked together: $4 per person
(Please inquire about fee discounts when you book your program)
Location:
The Museum is located in the Henderson Building on the University of Colorado campus in Boulder between 15th and 16th Streets, just east of Broadway.  If arriving by school bus, we recommend you drop the students off in front of the University Memorial Center on Euclid Avenue and walk the short distance to the Museum. 
We encourage the use of public transportation to get to the Museum. RTD bus stops are conveniently located on Broadway less than a block from the Museum.
Self-Guided Visits:
Reservations are required for self-guided visits to ensure a positive experience for your group and to avoid overcrowding in the Museum. When you make your reservation, please inquire about self-guided materials to enhance your visit. There is no charge for self-guided visits.
CU Resources:
The University of Colorado offers many opportunities for educational field trips and resources to support teachers in the classroom. For a complete list of CU resources, please visit Outreach & Engagement K-12 Programs. 
We will be happy to help you coordinate your field trip to the CU Museum with visits to other campus organizations.
Field Trip Suggestions:
For suggestions on how to make the most of your field trip to the University of Colorado Museum of Natural history, see Making the Most of your Field Trip and Suggestions for Success: Museum Field Trips.