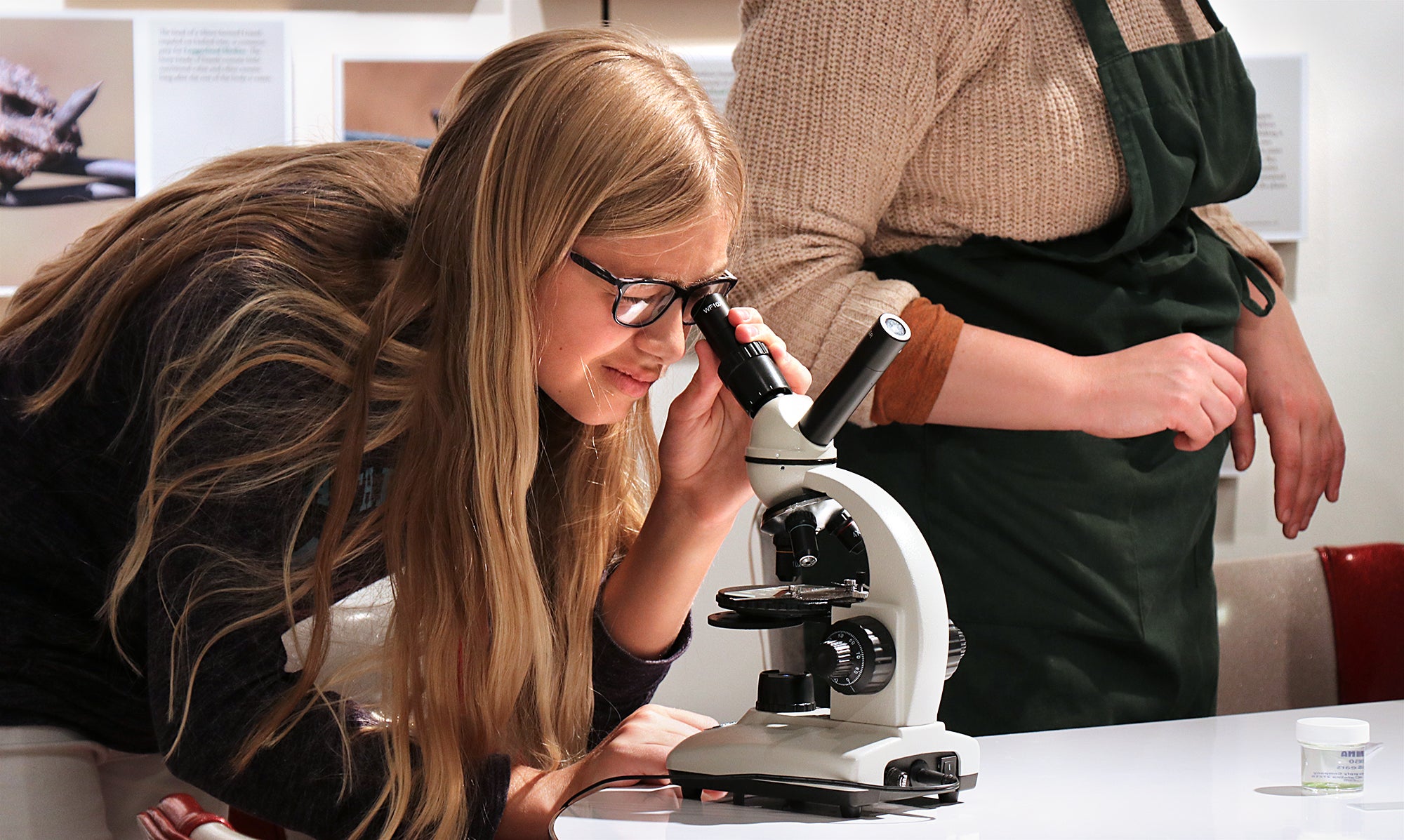 Academic Year Program
Girls At the Museum Exploring Science (GAMES) is a unique program designed to encourage interest and excitement about science in 4th and 5th grade girls. Students participate as a cohort from a single school. Typically, student participants are selected by their elementary schools, and the schools may select any interested student. 
The program consists of weekly afterschool meetings, either virtual or in person, with the University of Colorado Museum of Natural History (CU Museum) staff and CU Boulder student mentors. The students will explore the sciences of archaeology, botany, entomology, paleontology, geology and zoology through hands-on activities using real museum specimens and direct interaction with scientists and museum professionals. Students will add to their scientific toolkits each week, which they take home at the end of the program.
At the end of the session, the students, their families and staff will have a Family Science Celebration including pizza! 
In addition to the sessions the museum will provide resources about other science opportunities.
Funding from CU Boulder Outreach and Engagement Award and the Jared Polis Foundation allows us to offer the program free of charge to schools that meet our guidelines for having a percentage of students qualifying for free and reduced lunch programs.
If you have questions about the program, please email Gianna Sullivan.
---
Summer Program
"Moving On to Research Experience" (MORE) will allow rising 6–8th graders to extend and deepen their connection with the University of Colorado and science. This summer program invites middle school students to experience science and research at the CU Museum. Join us to go behind the scenes at the museum, meet with CU Boulder research scientists, venture out into the field, and create your own exhibit to be displayed at the museum. This program is FREE to attend based on the same qualifications as GAMES. Bus passes, lunch and scientific tool kits will be provided. Registration is open now, by filling out the form on this page.