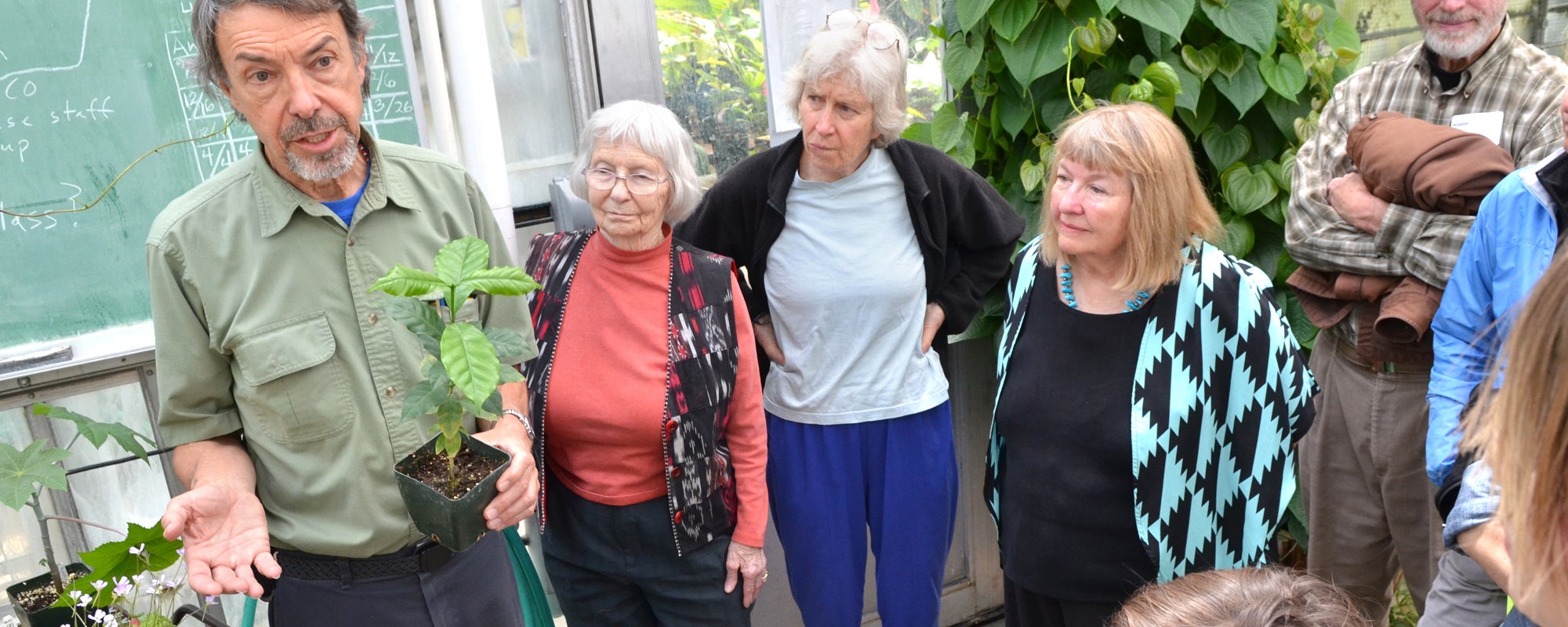 The University of Colorado Museum of Natural History offers adults the opportunity to learn directly from experts and artists, and to meet other people that share the same passion for the natural world. Adult educational programs at the Museum are…
Engaging: Through lectures, conversations, tours, and hands on activities, the adult educational programs encourage creativity and critical thinking. These programs are also a great venue to share participants' knowledge.
Relevant: From current social, and environmental topics to new knowledge on ancient life and civilizations, these programs explore innovative ways to connect with our world.
Multidisciplinary: The Museum frequently collaborates with other University Departments and scholarly organizations to present the latest research on Anthropology, Biology, Geology, Environmental Studies, archaeology, Visual Arts, History, Literature, Film, and many other subjects.
Guided Tours Available for Adults
Stories from the Collection (highlights tour)
The CU Museum has the largest natural history collection in the Rocky Mountain region with nearly five million objects. Learn the stories behind some of the highlights of the collection in this hands-on, interactive tour of the Museum.
Fossils: Clues to the Past (gallery tour)
Learn how fossil plants and animals reveal clues to the past in this hands-on, interactive tour of the Paleontology Hall. 
Unearthed: Ancient Life in Boulder Valley (exhibit tour)
Learn about the discovery of the ancient stone tools found in Boulder - known as the Mahaffy Cache - and what science has revealed about them in this hands-on, interactive tour of the Unearthed exhibition.
To schedule a guided tour for adults, please contact the Museum Education Office by telephone at 303-492-1666 or 303-492-4458, or email museumed@colorado.edu. 
Independently of their level of expertise or background, participants can explore their interests, and expand their knowledge. Please, visit the Events calendar for information on upcoming programs.
Sign up for free Museum updates to receive notifications on programs and events.