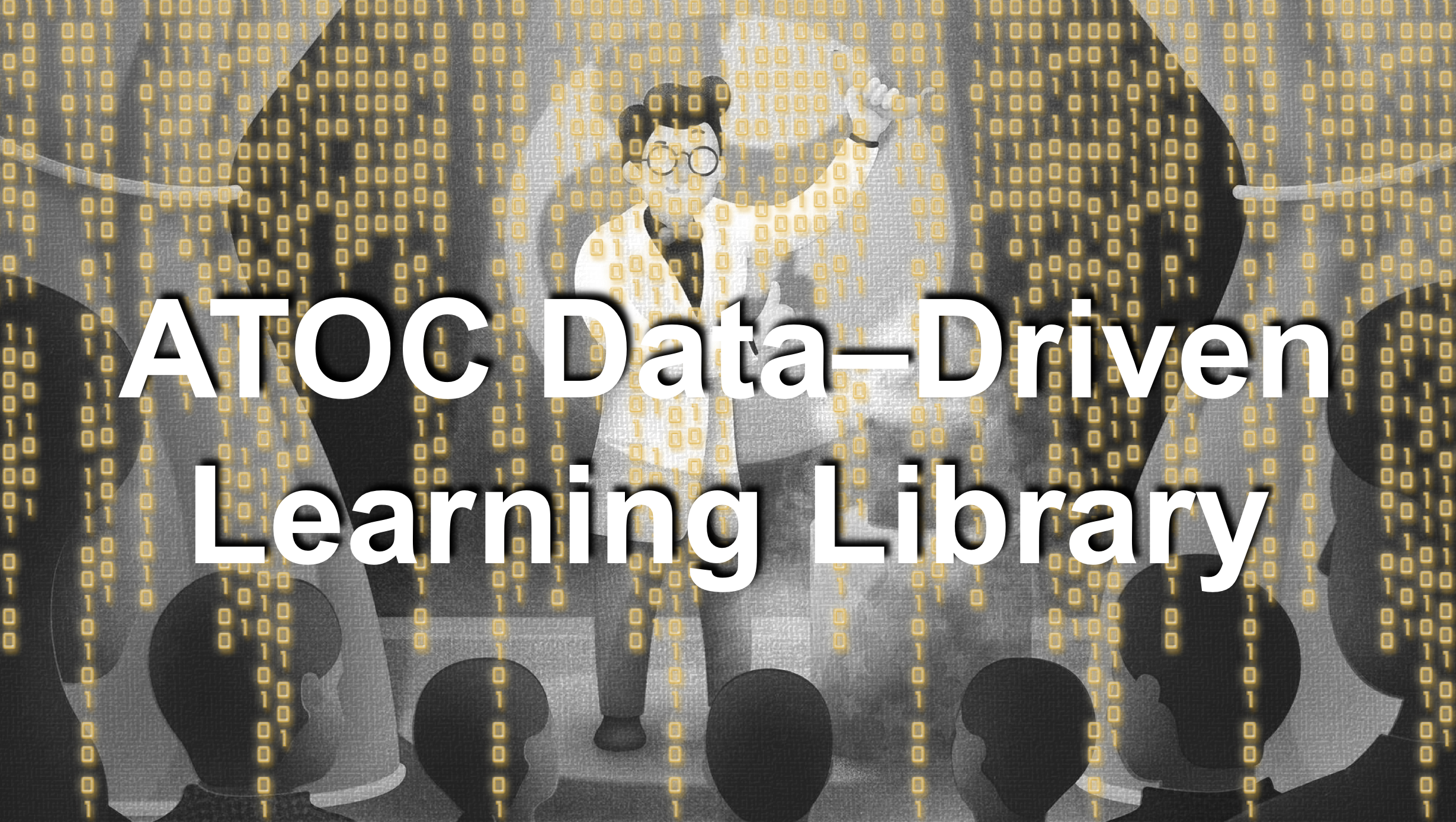 Like a closet full of physics apparatus, but for data and models.
Welcome to the ATOC Data-Driven Learning Library, or DDLL for short. The DDLL is a virtual library of discipline-specific modules, ready for integration into the classroom. Many ATOC faculty members have specific expertise and familiarity with research-quality observational data sets and Earth system models that have successfully translated into teaching tools or materials for their classrooms. These modules, contributed by faculty and curated by the Technology Committee, are designed to be readily accessible to any faculty member teaching the same or similar courses so that all students may benefit from the full breadth of expertise on the ATOC faculty, independent of who is the instructor at the time.
This project was made possible through support from the Arts & Sciences Support of Education through Technology (ASSETT) Faculty Fellows Program. For questions, comments or to propose/contribute a module, please contact Prof. Kris Karnauskas, Chair of the ATOC Technology Committee.