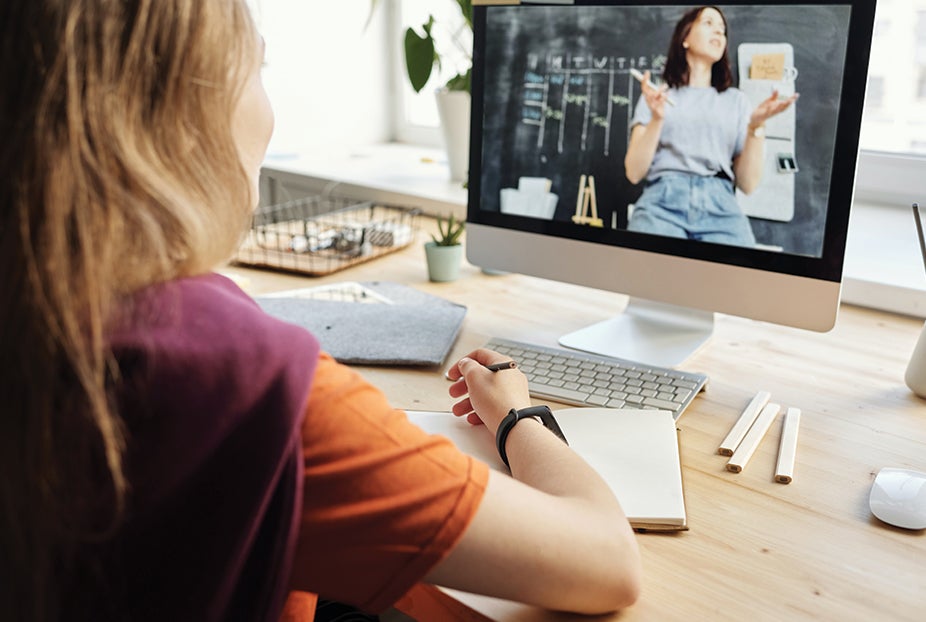 The pandemic has created immense challenges for countless students and instructors. That's a given. At the same time, the switch to all-online teaching also created some unforeseen opportunities.
This fall, the faculty roster for ATLAS included New York City-based creative technologist, David Tracy; extended reality developer David Lobser, also based in New York City; Josh Knowles, a software engineer and interactive artist living in Austin, Texas; and Jeff Branson, a former field engineer with SparkFun Electronics who works on an independent project for NASA and teaches from his home in Middlebury, Vermont.
The common thread between all four is Arielle Hein, the new director of undergraduate programs for ATLAS, who tapped her graduate school connections at NYU's Interactive Telecommunications Program when recruiting for the fall.
"It's been a challenging semester, but virtual teaching has given students access to working professionals at the very top of their fields. It's been a silver lining for sure," says Hein.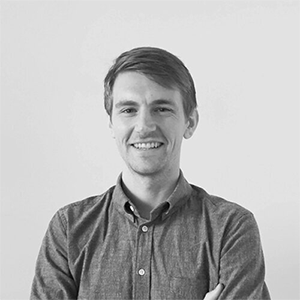 3D in Form: David Tracy, director of creative technology, The LAB at Rockwell Group
David Tracy admits it's a "strange experience" to teach at a major university that he's never visited, with students he'll likely never meet in person. But, he's been "pleasantly surprised" at the students' commitment, their engagement with the content, and their adaptability to the current circumstances.
As director of creative technology for the LAB at Rockwell Group, Tracy is often asked to tackle unusual and highly technical projects where aesthetics and design must be seamlessly blended with sophisticated, reliable technology. "He's working for one of the most respected interdisciplinary design firms in the U.S.," says Hein. "For many of our CTD students, he's got a dream job. I'm so glad some students were able to learn from him and take a look inside his world."
"Three-dimensional making and thinking are essential skills for today's creatives, designers, engineers and technologists," says Tracy, who taught Form during the fall semester. A goal of his class is to develop foundational skills for sketching and communicating with three-dimensional form. Because of limited access to fabrication tools due to the pandemic, the course has almost exclusively focused on 3D-modeling and digital formats for reviewing models; render engines, game engines and virtual and augmented reality (VR/AR).
E.O. Rafelson, a senior studying Creative Technology and Design who took the Form class, says, "It's especially awesome that in his own work as a creative technologist, David uses many of the techniques and software he was teaching us. I feel like I got an insider's scoop on what's important and interesting in the field."
Rafelson says, "Although it's unfortunate we might never meet in person, David's class was a bright side to how the pandemic affected my education."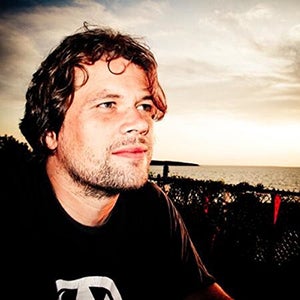 Beyond Game of Thrones—Josh Knowles, software engineer and interactive artist
Josh Knowles is a software engineer and interactive artist whose clients include American singer Jessica Simpson, HBO's Game of Thrones and MTV. Working from his home in Austin, Texas, Knowles taught Interface Aesthetics, which focuses on the experiential design of digital interfaces.
He previously taught at New York University and New York's School of Visual Arts, but this is his first time teaching online.
Knowles' professional experience includes creating an interactive kiosk design for South by Southwest, and presenting at the Barclay Center in New York City, where visitors were invited to watch scenes from Game of Thrones and vote for their favorite characters.
"I enjoyed this class immensely," says Noelle Ireland, a senior majoring in the CTD who took his  class. "Josh's background in software development and art, along with his expansive industry experience have been an incredible asset to this course. He understands the complex relationship between software and interface design, and he often illustrates how to balance the needs of software engineers and interfaces for user-experience."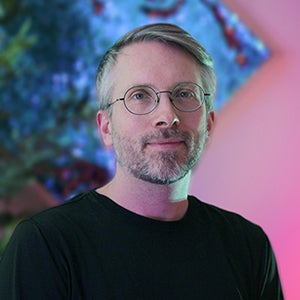 Leaning into the artistic side: David Lobser, animation director
David Lobser has worked in the visual effects industry for more than 10 years and directs animated shorts for advertising. The Introduction to Virtual Reality course he taught this semester draws from his expertise in extended reality (XR) development and 3D animation. During the semester he was commuting between his New York City home and South Denver.
 
Lobser's experience includes a research and artist residency position at NYU's Future Reality Lab, where he created multi-user, shared-space VR experiences.
 
Lillie Bahrami, Lobser's teaching assistant, says the course has been one of CTD's more technically intensive focus electives. "David's multidisciplinary emphasis and his fine arts background sets his course apart," Bahrami says. "He's directing the class to lean into the artistic side of VR, without sacrificing technical rigor." She adds that with his background, he possesses a technical mastery that has been immensely valuable. Lobser is now focusing on therapeutic applications of VR.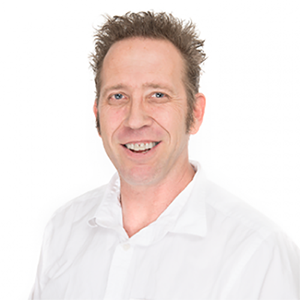 Interacting in Object: Jeff Branson, working on a space grant for NASA
Jeff Branson resides in Middlebury, Vermont, a rural town of 8,000 residents, living what he calls a "Norman Rockwell lifestyle." Previously a field engineer with SparkFun Electronics in Boulder, Branson moved to the small town to be closer to his aging parents.
 
"I tell people I time travel," says Branson. "Boulder and the tech industry on the Front Range feel like the future, but Middlebury feels like the past, and I get to bounce back and forth between time periods."
 
Every morning, Branson sets up shop in his "cockpit," a bench surrounded by four monitors and covered with digital hardware: Arduinos, Raspberry Pis, a Windows computer, a Mac and a Linux laptop. It's where he runs the Object class, in which students learn to integrate sensors, motors and electronics into creative projects. It's also where Branson team teaches at the University of Texas and does development work on a space grant project for NASA.
 
Branson points to a puppet he made that visually engages deaf students through touch and lights. "This is similar to what is taught in the Object class," Branson said. "How do we build computationally endowed objects so they interact not just with code and hardware, but with the people who encounter them?"
 
Emily Moore, a senior majoring in CTD, commented about Branson: "I appreciate ATLAS' commitment to lecturers and professors who work in relevant fields; students get a contextual learning experience and begin to understand how these skills might transfer to career opportunities."
 
With a challenging semester over, Hein is also grateful that students derived some value from classes going online. "I am grateful that despite the challenging circumstances, students benefited from access to such exceptional practitioners," she says.
 
There's good reason to hope that by the start of the next academic year, restrictions will be lifted, with students and teachers returning to the classroom. However, adopting the virtual format over much of the past year has allowed us to tap into creative and professional talent from across the country in ways that ATLAS may be able to take advantage of again in the future.