Penn Social
801 E Street NW 
Washington, DC 20004 
CU vs. Washington State
Saturday, Oct. 19
Kickoff 5 p.m. MT
CU vs. USC
Friday, Oct. 25
Kickoff 7 p.m. MT 
CU vs. UCLA
Saturday, Nov. 2
Kickoff TBD
CU vs. Stanford
Saturday, Nov. 9
Kickoff TBD 
CU vs. Washington
Saturday, Nov. 23
Kickoff TBD
CU vs. Utah
Saturday, Nov. 30
Kickoff TBD
Pac-12 Football Championship Game
Friday, Dec. 6
Kickoff 6 p.m. MT 
Chapter Leader: Tara Cugelman-McMahon
Chapter Vice President: Christina Goodall
Past President: Landon Mock
Social Event Coordinator: Morgan Heczko
Watch Party Coordinator: Tara Cugelman-McMahon
Sports Chair: Vacant
Social Media Coordinator: Vacant
Football: Morgan Heczko and Tommy Moehlman
Softball: Landon Mock and Tommy Moehlman
Pac-12 Representative: Vacant
Capital Alumni Network Representative​: Vacant
Upcoming Events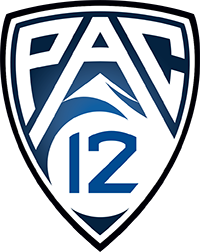 Pac-12 Golden Mile
Sunday, Oct. 13, 2019
2–8 pm
The Pac-12's annual fall event is back and this year we're headed to the H Street corridor! We'll get together on Columbus Day weekend, so hopefully everyone has Monday off to recover from being out with Pac-12 Alumni on a Sunday. We'll have Pac-12 swag, prizes for people showing the best school spirit and specials at each bar.
1 p.m. – The Big Board with $5 drafts.
2 p.m. – Duffy's Irish Pub with $4 goose island 312, devil's backbone; $5 bell's two hearted IPA.
3 p.m. – H Street Country Club with free mini golf; $5 for 2 tacos; $4 elote dip. Best Dressed with School Spirit Contest.
4 p.m. – Rock And Roll Hotel with $4 bud, bud light, rails; $1 off everything else.
5 p.m. – Biergarten Haus with $6 wine, 0.5 liter beer; $10 liter beer, specialty cocktails; $5 for 3 pretzels; $7 for 6 pretzels, loaded fries, 10 wings; $9 curry wurst platter; $10 cheeseburger, sausage sandwich.
6 p.m. – RedRocks H Street; specials TBA.
Be Involved
The Alumni Association has more than 40 chapters, all volunteer-run, which bring the CU Boulder experience close to home no matter where home is. Our non-dues paying local volunteer organizations host a variety of events from family-friendly outings to Buffs watch parties at the best venues. 
To make it all work, we need dedicated CU Boulder alumni who bleed black and gold to take on volunteer leadership positions. That's where you come in! Are you interested in taking on a leadership position with your Washington DC Forever Buffs? Email us!
Stay Connected
Our chapters are open to all alumni! There is never a membership fee or registration required. Are you not getting volunteer communications? Be sure your contact information is up-to-date with the Alumni Association. You will automatically receive volunteer communications if we have a current email and mailing address for you that's within 50 miles of an active chapter city.
Update your contact information here.