The Department of Women and Gender Studies welcome you to celebrate our WGST Class of 2020! Visit our Virtual Yearbook page for a special video and website honoring our graduating majors, minors, and certificate students, as well as the recipients of our WGST scholarships and awards.
Women & Gender Studies joins Ethnic Studies on their Statement about Anti-Asian Harassment and the COVID-19/Novel Coronavirus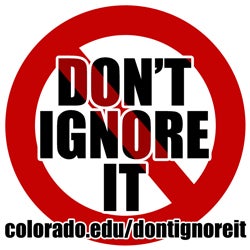 The Centers for Disease Control recently announced that the COVID-19/novel coronavirus may spread in the United States. As people take precautions to stay healthy, the Women and Gender Studies department wants to also acknowledge the rise of anti-Asian (especially anti-Chinese) harassment that many Asian Americans (particularly those who look East Asian) are experiencing. As a department dedicated to the study of intersectionality including race and racism, we want to be very clear that harassment of Asians due to fears of the coronavirus are not only unwarranted but sadly part of a longer history of stereotypes associating Asians, especially Chinese, with disease. As a department, we stand firm in rejecting anti-Asian bigotry in the guise of people expressing fear of COVID-19. We also urge people to find resources that will educate them about staying healthy, as well as why their prejudices/biases in assuming all Asians have the coronavirus are rooted in a history of Yellow Peril rhetoric, xenophobia, and anti-Asian racism. For more, please see this open-source syllabus on resources for addressing anti-Asian bias associated with the coronavirus. And please remember: frequent handwashing not anti-Asian stereotypes/harassment are your best means of staying healthy.
Don't Ignore It
: CU Boulder policy prohibits discrimination and harassment based on protected-class  identity. All members of the campus community should report any acts involving unfair treatment, abusive words or expressions, or intimidating behavior aimed at any member of the campus community based on an aspect of identity. For additional resources and reporting options go to 
colorado.edu/dontignoreit/
.
WGST Faculty 2020: Robert Wyrod, Samira Mehta, Deepti Misri, Alison Jaggar, Robert Buffington, Kristie Soares, Janet Jacobs, Lorraine Bayard de Volo, Celeste Montoya, & Maisam Alomar
(not pictured: Emmanuel David)
The Department of Women and Gender Studies (WGST) faculty aim to foster students' critical thinking skills in a learning environment that is supportive and challenging. In the workplace, the media, popular culture, politics, and even academia, we are confronted with stereotypes and one-dimensional representations of gender, race, class, nationality and sexuality. Accordingly, WGST faculty encourage students to critically engage with course materials and with the world around them, and we provide them tools to do so. We believe such skills are the prerequisites for enhancing the equality, dignity, and empowerment that we value.

 

Faculty research is an essential component in the educational experience of our undergraduates. WGST students receive instruction from faculty who are actively engaged in the creation of new knowledge and insights, not merely passive recipients of the work of others. Our faculty have been awarded research grants and fellowships from the National Endowment for the Humanities, Fulbright, the National Science Foundation, and the United States Institute of Peace.
WGST Advising

Open Hours: Mondays 1-3pm
Use
BuffPortal
to see current walk-in hours and schedule appointments.
Hazel Gates Woodruff Cottage
The Hazel Gates Woodruff Cottage is one of the most historically significant structures on the CU Boulder campus today. Built as a women's dormitory in 1884, it is a symbol of the historical presence of women from its earliest days.
Established in 1974 as the Women Studies Program, it is also one of the oldest of its kind in the nation.
Founded in 1975, Frontiers is one of the oldest and most respected academic feminist journals in the United States.
Our core faculty include Professors of Distinction, and recipients of Best Should Teach award, Hazel Barnes prize, Kayden Book award and more.