The Department of Women and Gender Studies (WGST) supports the CU Boulder College of Arts and Sciences' goal to preserve, interpret, and convey humane values and learning. Our undergraduate program fosters critical thinking skills applied to the study of women and gender, particularly in relation to our three key areas: race/ethnicity, sexuality, and global studies.
Our Students:
Women and Gender Studies attracts great students with strong academic skills who are also interested in applying their WGST education in the real world. Our students come from different walks of life and different parts of the world, and this diversity enriches our department. Our students are diverse in terms of race, ethnicity, sexuality, and gender identity. Outside the classroom, you will find our majors spending time on the CU basketball team or CU cheerleading squad, working in the CU Women's Resource Center, or attending meetings at their sorority house or the Gender and Sexuality Center. Many WGST majors volunteer with domestic violence shelters, the movement to end sexual assault, youth groups, environmental organizations, and development and empowerment projects in other parts of the world. Beyond the U.S., our WGST majors hail from Nepal, El Salvador, and Afghanistan.
WGST graduates have gone to law school, graduate school, and nursing school. They have gone into service work with Teach for America and the Peace Corps. They have pursued many different career paths, including teaching, politics, nonprofit administration, entrepreneurship, victim advocacy, academia, and midwifery.
The Department of Women and Gender Studies is part of the liberal arts education, and thus we seek to prepare our students for the future through producing well-rounded, flexible and adaptable graduates who know how to gather and analyze information, write well, give effective oral presentations, and problem-solve. We also prepare them to thrive and pursue their interests in an era of globalization, encouraging them to think locally and globally.
Our Faculty: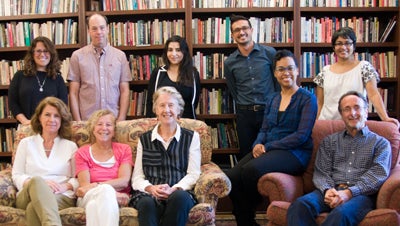 One of the primary goals of our faculty is to foster students' critical thinking skills in a learning environment that is supportive and challenging. In the workplace, the media, popular culture, politics, and even academia, we are confronted with stereotypes and one-dimensional representations of gender, race, class, nationality and sexuality. Accordingly, WGST faculty encourage students to critically engage with course materials and with the world around them, and we provide them tools to do so. We believe such skills are the prerequisites for enhancing the equality, dignity, and empowerment that we value.
Faculty research is an essential component in the educational experience of our undergraduates. WGST students receive instruction from faculty who are actively engaged in the creation of new knowledge and insights, not merely passive recipients of the work of others. Our faculty have been awarded research grants and fellowships from the National Endowment for the Humanities, Fulbright, the National Science Foundation, and the United States Institute of Peace. More information about the many books and articles published by WGST faculty can be found on the individual faculty websites.
More about Careers in Women and Gender Studies:
Visit our Career Services page
What can I do with a Women's Studies major?