Psychology and Neuroscience Graduation Winter 2019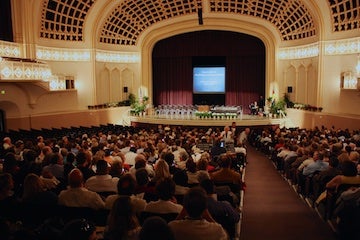 ou and your family are cordially invited to a ceremony honoring the Department of Psychology and Neuroscience's Winter 2019 graduates. It will be held in Macky Auditorium on the CU Boulder campus on Thursday, December 19, 2019, 2 p.m. Tickets are not required.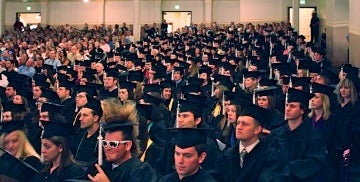 Graduates should arrive dressed in cap and gown and will begin lining up alphabetically in the lower level of Macky at 1:30 p.m. Graduates should arrive promptly at that time. The processional will begin at 2 p.m. The ceremony will last approximately one hour and it is expected that graduates remain for the duration.
Additional information:
Contact person: Sadie Halnier, phone: 303-492-8708
Macky Auditorium FAQ (including info about parking and accessibility—ignore the questions/answers about tickets)
Pictures from the December 2019, 2018, 2017 and 2016 Psychology and Neuroscience ceremonies