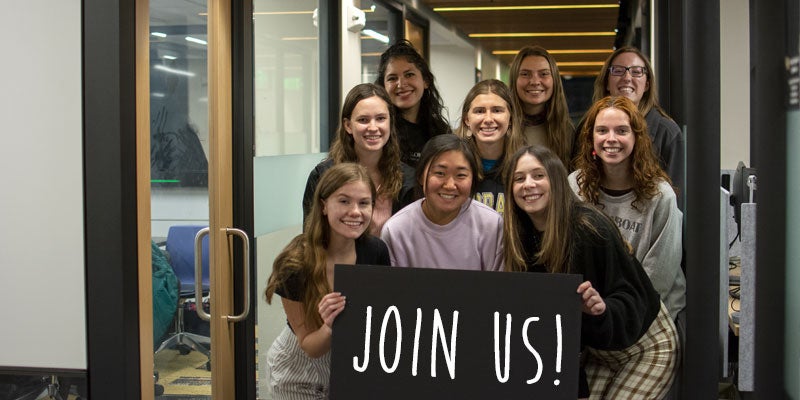 School of Education ambassadors are students who promote the school and act as a liaison to prospective students and families through informational and outreach events. School of Education ambassadors also assist the communication team with social media and web content. An ambassador is a volunteer position that is for a full academic year.
Interesting in joining for the 2023-24 school year? Join us at the School of Education Ambassadors Interest Meeting on Tuesday, Sept. 19 from 6:30-7:30 p.m. at the 2nd floor of the Miramontes Baca Education Building. 
Our Mission
We are a growth oriented group of students whose vision is to co-create an inclusive and welcoming community. We seek to affirm one another's identities, cultivate meaningful relationships, and foster an atmosphere through which our members feel a sense of pride. We thoughtfully advocate for future educators and community leaders through our service to both prospective and current students. We are guided by the School of Education's shared commitments of democracy, diversity, equity, and justice."