Graduating in May 2021with degrees in Creative Technology and Design, the graduate and undergraduate students listed below are recognized for exceptional accomplishments, having demonstrated initiative in their academic and extracurricular activities, completing outstanding research or creative projects, or contributing significantly to the ATLAS community.
Spring 2021 Distinguished Graduate Student Awardees
Distinguished Graduate Student Awards
The Distinguished Graduate Student Award recognizes graduating students earning Master of Science Degrees in Creative Technology and Design, specializing in one of two tracks: Information and Communication Technology for Development or Social Impact, and Creative Industries. Recipients have achieved academic excellence and demonstrated exceptional creativity and curiosity in the pursuit of their degrees. By exemplifying qualities that distinguish ATLAS as a unique academic and research community, they have earned the commendation of the ATLAS faculty for their hard work, creativity, character and performance.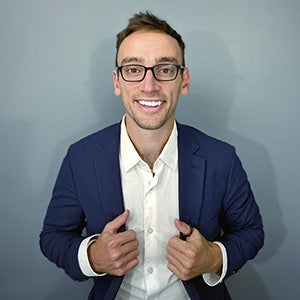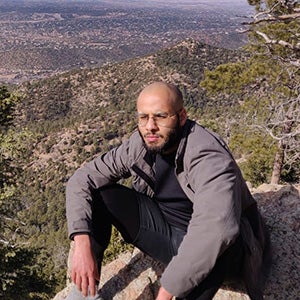 Kearney Newman, Ricky Marton and Aarjav / MS, Creative Technology and Design—Information and Communication Technology for Development 
Interdisciplinarity, critical thinking and collaboration are hallmarks and foundations of the ATLAS Institute's academic programs in Creative Technology and Design, awarded through the College of Engineering and Applied Science. This award recognizes the extraordinary teamwork of Kearney Newman, Aarjav, and Ricky Marton. As students pursuing advanced studies in leveraging technology for social impact and development, each brought their unique backgrounds, cultural experiences and skills together, working collaboratively on multiple projects with extraordinary success. Perhaps most notably, a research paper they wrote together was accepted for publication by the 2020 IEEE Global Humanitarian Technology Conference, the premier venue for academic work of this kind. A remarkable achievement for master's students, their paper, "Designing for Women: Radio-Based Seed Saving Education for Widowed Female Farmers in India," received high praise from the international audience attending the virtual conference. In this and the many projects on which they collaborated, the team's success stems from the passion each has for international development, and the diverse skills, interests and backgrounds that each brought to the table: Having studied business and graphic design, Ricky brought a strong  entrepreneurial lens to their work. A former computer science major, Aarjav's engineering background provided sharp technical insights to the development process. And Kearney's studies in both International studies and anthropology grounded the group's human-centered design perspective. Focused on a common purpose and encompassing a powerful range of skills, the team developed a unique magic and camaraderie. Each of their contributions are uniquely distinguished, but this award is given collectively to recognize the work this amazing group of students was able to achieve working together as they prepare for careers that will tackle complex issues in global development, including social inequity, digital divide, poverty and access to education using culturally-appropriate technological solutions. 
Ruhan Yang / MS, Creative Technology and Design—Creative Industries
Ruhan Yang has focused her many projects on the design and engineering of toys and innovative interactions with objects. She's demonstrated an exceptional ability to design interactive technologies that make people smile and help children learn. Technically adept in many domains, she is especially skilled with paper-based works involving mechanical movements for whimsical interactions, including origami projects and paper pop-ups. Ruhan also developed an e-trombone for Georgia Tech's School of Music MOOG Hackathon in 2020, a 3-D busy board and a Lego piano. Ruhan is co-founder and product designer for the startup company behind EdBoard, a playful platform that helps children learn the fundamental concepts governing electrical circuits. After successfully participating in CU Boulder's New Venture Challenge in 2020, Edboard launched a Kickstarter campaign which achieved its goals, and Ruhan continues to help build the company alongside the rest of the EdBoard team, the majority of whom are ATLAS students and alumni.