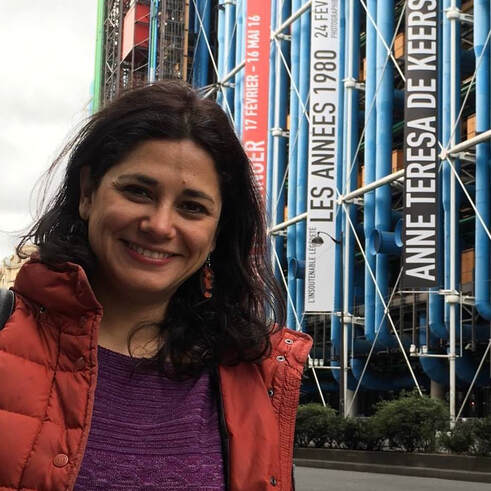 Dr. Leila Gómez, director of the Latin American Studies Center (LASC), has joined the faculty of Women and Gender Studies as associate professor. She is the author of five books, including Teaching Gender through Latin American, Spanish and Latino Literature and Culture, (co-edited with A. Horno-Delgado, M. Long and N. Silleras, 2015), and will soon publish a sixth book titled Impossible Domesticity: Travels in Mexico (2021). For this book project, Gómez was a recipient of the Humboldt Fellowship for Advanced Researchers to conduct research in Germany. In it, Gómez discusses how Mexico was envisaged by visitors historically, and how it influenced their art, philosophy and scientific work. Most of Gómez's current research centers on Latin American and Indigenous literatures and cultures from the 19th to 21st centuries, with emphasis in the Andes, Mexico, Paraguay and Argentina.
Gómez has been an active affiliate faculty member in WGST for many years, and has encouraged a large percentage of the graduate students she has mentored to complete the Graduate Certificate in Women and Gender Studies. Her work and dedication in mentoring graduate students was recently recognized by the CU Graduate School, as one of the few outstanding faculty chosen to receive the Outstanding Mentor Award for 2020-2021.
As the faculty director of LASC, Gómez has designed a new undergraduate certificate in Latin American and Latinx Studies, and created a new Quechua Quechua is one of the most vibrant and important languages of the Americas, with around 7-8 million speakers mostly concentrated in the Andean region in South America. Visit LASC for more information.
language program. Gómez was awarded a large grant in 2020 from the US Department of Education Title VI Undergraduate Studies and Foreign Languages Program, which will help to continue funding LASC's programs, including their week-long Celebrating the Indigenous Americas event in March.
This Fall, Gómez will teach a topics course titled Gender and Indigeneity in Literature and Film of the Americas (WGST 3711). In this course, students will analyze literature and films created by indigenous and non-indigenous writers and filmmakers, while exploring issues of gender. "We will examine the role of women's leadership in Indigenous movements for land rights, political sovereignty, and environmental justice, and how feminist endeavors relate to these struggles," explains Gómez. The course will also discuss how Indigenous women confront marginalization and invisibility in society as a whole, as well as other topics relevant to the Indigenous struggle for land recovery in contemporary history, with special focus on women.
We look forward to welcoming Dr. Gómez to her new office in the Hazel Gates Woodruff Cottage later this summer, and hope to be able to have a public reception to officially welcome her into the department later this Fall!