A note from the Chair: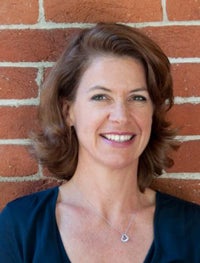 I am proud to extend a special congratulations to all our graduates! Although you are graduating into truly unique circumstances, we can't lose sight of the uniqueness of each one of you and the gifts that you will bring to the world. We are also proud to introduce the students receiving this year's WGST scholarships and awards. We have created this "virtual yearbook" to honor each of our graduates and award recipients, with special messages from some of our faculty, staff and students -- we hope you enjoy it!
As you might know, CU is one of the very first women's studies programs in the country—and for that matter, one of the first in the world! You are part of a long and proud tradition in the study of women, gender, and sexuality. Our majors and minors and certificate recipients will be justifiably proud to be part of this intellectual tradition. And I hope that you feel a sense of accompaniment and support by your fellow graduates as well as the professors, instructors, and staff that make up Women and Gender Studies, as you face the challenges that come with this unique graduation context as well as the challenges and the joys that lay ahead.
Our 2020 graduates are an amazing representation of that women and gender studies commitment to justice and change. Our students are recipients of the highest and most select honors given in the College of Arts & Sciences, for academic excellence as well as their extracurricular and volunteer pursuits. The average GPA for women and gender studies students is consistently higher than the average for the College. WGST majors and minors are clearly excelling across their courses at CU, and over 1/3 of WGST majors pursue a double major—not to mention their paid work and the volunteer pursuits as they set their sights on social change both large and small. They leave CU with a local and global outlook, with plenty to say to a changing world.
Congratulations class of 2020! You did it! We will miss you! We miss you already! So please stay in touch!
Lorraine Bayard de Volo
Professor & Chair, Women & Gender Studies
Watch Now: Graduation Video
---

Graduating with the WGST Major:
Graduating with the WGST Minor:
Receiving the Graduate Certificate:
WGST Class of 2020
Lindsey Kenyon
Allison McCutcheon
Kathryn Phelan
Rebecca Robidoux
Nicole Rosato
Whitney Sherriff
Brendan Shields
Rachel Walen
Julia Book
Sara Desmond
Tatiana Evans-Beals
Kathryn Halverson
Kaeli Kundich
Estefania Lemus
Caroline McGrory-Klyza
Madeleine Morgan
Micaela Navarro
Devon Nelson
Madeleine Pontius
Amanda Rios-Santiago
Bryce Rockwell
Emma Rumley
Paige Schneider
Alexandra Stiles
Isabella Svaldi
Commitment to Community
Activism Award:
Jean Dubofsky Scholarship:
Lucile Berkeley Buchanan Scholarship:
S. Antoinette Bigelow Scholarship: