The Department of Women and Gender Studies offers several scholarships and awards to our students each year. The recipients are chosen by our faculty, to honor exceptional students for their academic work, campus activism, and service to the department. We are pleased to present this year's deserving awardees, here and in our 'video yearbook' presentation.
Joanne Easley Arnold Outstanding Senior Award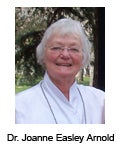 The Joanne Easley Arnold Outstanding Senior Award is named in honor of a CU Boulder alumna, and professor emerita of CU's School of Journalism and Mass Communication. Dr. Arnold was a long-time supporter of Women and Gender Studies, the former faculty director of the Gay, Lesbian, Bisexual Resource Center, a frequent guest at our commencement and award events, and she generously endowed five student scholarships to support students in journalism, education, women and gender studies, and LGBTQ studies.
This award is a very special one for our department, usually given to a single graduating women and gender studies student to recognize them for outstanding leadership and service to women and gender studies. It is awarded to someone that the faculty and staff have admired for their commitment to the program, and for whom there may not yet have been any formal recognition through one of our scholarships or award nominations. This year, the faculty were led to honor three graduating students, each of whom display the character, compassion and leadership of Dr. Arnold herself: Emma Breitman, Emmaline Kelly, and Effie Shannon.
Emma Breitman
is graduating summa cum laude with a degree in women and gender studies, minors in Spanish and ethnic studies, and the certificate in LGBTQ Studies. Her honors thesis,
Queer Futurity and Hybridity in "Arrival" and "Embrace of the Serpent",
was written under the guidance of Dr. Emmanuel David, with Dr. Robert Wyrod also serving on her thesis committee. Emma has also worked with Dr. Samira Mehta and Dr. Janet Jacobs on research projects.
In selecting Emma for the Outstanding Senior Award, the faculty noted that Emma has demonstrated outstanding academic achievement, with Dr. Jacobs adding "her honors thesis is of the highest caliber and she is so deserving of the summa cum laude designation that she received for this superior work." Jacobs went on to say that Emma's work with Hillel has made such as important difference, and the department is also appreciative of Emma's efforts during the recent ARPAC process. "You have contributed so much to the department," says Dr. Jacobs in her personal message included in our video yearbook, "I know you will be a great success!"
Emmaline Kelly
has completed degrees in both anthropology and women and gender studies, and has returned back home to their native New Orleans. They have been a fixture at the Cottage, as a member of the Gender Justice League (GJL), and in-between classes where they could often be found studying in the library. The faculty chose to honor Emmaline with the Outstanding Senior award for their strong leadership skills, and strong academic work which was deemed "graduate level" and has placed Emmaline on the Dean's List several times. Dr. Kristie Soares has worked closely with Emmaline as the GJL advisor, and shared that, "in my experience, Emmaline Kelly is a fantastic student, and a budding queer theorist. She is also an activist leader on campus, and I've been able to see her lead several events for the Gender Justice League. Most importantly she is really a kind person. Congratulations Emmaline, you are the kind of fierce feminist that we are proud to call a graduate of this department. You are going to do great things!"
Effie Shannon
is a graduating women and gender studies major and a sociology minor, with a deep interest in critical studies of criminology, including advocating for those who are incarcerated. For several years, Effie has also contributed considerably to the vibrancy and dynamism of Women and Gender Studies through her work with the Gender Justice League. The faculty chose Effie for the Outstanding Senior Award because she embodies the spirit and action of inclusive feminist leadership. Dr. Robert Wyrod remarked "I had the pleasure of working with Effie in the GJL, and she consistently worked in a compassionate and passionate way that built solidarity among group members and helped push the group's activism in new directions. The fact that she did this while overcoming some serious personal challenges was all the more admirable. We congratulate Effie on all she has accomplished and we're thrilled to give her this outstanding senior award!"
Commitment to Community Activism Award:
Jasmine Baetz
has been chosen to receive the Commitment to Community Activism Award from our department for her leadership in co-creating a statue to honor Latinx activists
Los Seis de Boulder
, as well as her advocacy for its permanent display on the CU Boulder campus. Jasmine has completed a Master's of Fine Art, and the graduate certificate in women and gender studies. The faculty felt is was important to commend Jasmine for her activism on behalf of feminist and anti-racist issues at the University of Colorado and in the larger community. 
"What is exceptional about Jasmine's art is not just what she makes, but how she makes it," writes Dr. Kristie Soares. "The Los Seis statue was co-constructed with community members, and it has truly become a community meeting place. That is what activist art should do—it should not only honor, but bring people together in the here and now."
Los Seis de Boulder
honors the six Chicano activists who died in two separate and unexplained car bombs in Boulder in May 1974, most of them students or alumni. It can be found near Temporary Building 1, which was the site of a weeks-long student occupation demanding equal opportunity and funding for Mexican-American students. The sculpture is formed of mosaic tiles, and created by a huge community collaboration of hundreds of participants. Learn more about this installation, and the push to make it a permanent fixture on the CU Boulder campus at the website
www.losseisdeboulder.com
.
Jasmine replied to news of her award with a note of thanks for the faculty "both for their support of the work for Los Seis, and for teaching me. As I prepare to leave, I've been reflecting on my 3 years at CU, and my time in the cottage helped me navigate my own department and the larger institution, and figure out how to do the work I did at CU. I'm moving on to a faculty position and will run the ceramics/sculpture area at Coker University, a small college in a small, segregated town in South Carolina - so I hope to bring what I learned here about community activism to that place."
Lucile Berkeley Buchanan Scholarship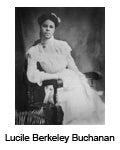 Nina Patterson
has been awarded this year's Lucile Berkeley Buchanan Scholarship, which honors a student who demonstrates a commitment towards social justice and who may be the first generation in their family to attend college. Nina recently came to us from the University of Michigan-Flint, and has quickly established a record of service here at CU. She has served at the Latina Safehouse Initiative as a volunteer fundraiser, and at the Planned Parenthood of the Rocky Mountains as a public affairs intern. She has also been a member of the Gender Justice League. Last year she was honored with the Michigan National Organization for Women President's Award for College Advocacy and Activism.
Nina sent the following note to the WGST faculty in response: "I can't overstate how much this scholarship is appreciated. Thank you from the bottom of my heart for promoting my education, my dreams, my future, and for allowing me to honor the legacy of Lucile Berkeley Buchanan. I plan to continue my education at CU Boulder and later seek a graduate degree in social work and human sexuality. I plan to put this degree to use in an educational or case worker capacity to empower and educate the communities I live in, in hopes to establish true reproductive justice. When I graduate from CU, it will be with a Bachelor's degree in WGST with a minor in Leadership and a Public Health Certificate. I am so grateful for you and those that came before us, such as Lucile Berkeley Buchanan, who were committed to making higher education a space where all women belong."
Jean Dubofsky Scholarship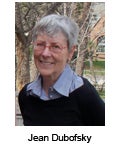 Kelsey Rickert
has been chosen to receive this year's Jean Dubofsky Scholarship, given in honor of the first woman justice of the Colorado Supreme Court. This award is given to a Women and Gender studies major and is based on academic record, education and career goals, community and campus service, and a demonstrated commitment to raising awareness of and combating oppression in all its forms. The faculty were impressed with Kelsey's stellar academic performance, combined with her record of community service. She has played a key role in  creating space on our campus for queer women, leading the peer group Queer Women in Community, and joining Student Government as the Gender and Sexuality Liaison. As one of the scholars in the Miramontes Arts and Sciences Program, she has also served as a mentor for incoming underrepresented scholars.
Kelsey responded to this honor with a kind note: "Thank you to the faculty of Women and Gender Studies for their generous scholarship. As someone who is interested in advocacy, I am always working to do better and be better in terms of issues of equity and allyship. I have molded my education around the goals of advocating alongside my communities and other marginalized communities by studying sociology, women and gender studies, and LGBTQ+ studies.
"I look forward to doing more of this work as I approach my goals of advocacy through civil rights law and non-profit work. I plan to continue to be involved with our activist community by completing an honors thesis exploring exclusion in the queer community and doing other activist writing. I hope to be more engaged with advocacy and I want to learn how I can be better engaged with marginalized communities, including my own. I will be taking this summer to recharge and reevaluate my goals to be the most effective community advocate I can be when I return to campus. I would not be able to realize all these goals without the support of scholarships like this one."
S. Antoinette Bigelow Scholarship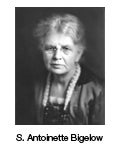 Four students were chosen to receive this year's S. Antoinette Bigelow Scholarship:
Crisol Guzman Corral, Kat Morrison, Bridget Nelson, and Kelsey Rickert.
This scholarship is a new and special one. Originally created in 1929 and funded in the 1940s, it was given in honor of Bigelow, who was well-loved by the students and served as the dean of women at CU. Originally awarded to "one or more girls attending the university," it is now given annually to deserving WGST majors. This is the first time our department's committee is selecting the recipients, and we are thrilled to honor four of our WGST majors with this award, in recognition of their strong academic performances and dedication to the WGST community throughout their course of study. We look forward to hearing more about the achievements of these scholarship recipients, as they complete their studies at CU.