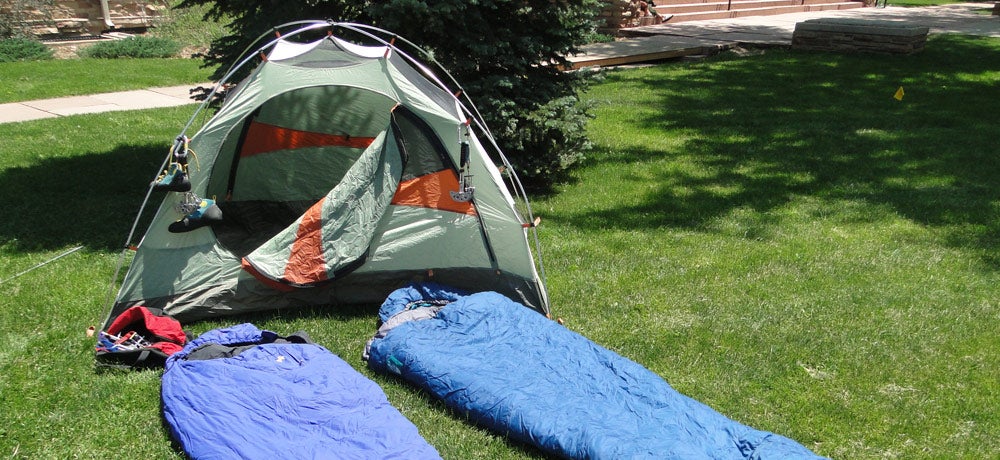 Rental Equipment Policies
Day: Defined as a 1 to 24 hour rental
Weekend: Defined as 4 days or less 
Week: Defined as 11 days or less
Other: Ask the Rental Center staff for pricing
Equipment reservations can only be made the day of pick-up and the rental fee will be collected at time of reservation.
Equipment that is not reserved is available first-come first-serve.
Rental Equipment must be picked up at the Outdoor Program desk during Rental Center hours. 
If you are paying with a credit or debit card you can pay at the OP desk. All other payment types must be made with the guest services cashier at the Rec Center main entrance.
An Equipment Rental Agreement must be filled out by renter at pick up. The Agreement includes rental policies, waiver, and credit card deposit information.
All rentals must have a credit card on file that will be charged for late, lost or damaged rental equipment.
We encourage renters to inspect rental equipment and ask for use instructions prior to leaving the OP desk.
All rental equipment must be returned by the day specified to the OP Rental Center during OP Rental Center open hours. 
Rental Equipment cannot be returned to the cashier desk or equipment check out desk and must be returned at the OP Rental Center during open hours, not left at the OP desk as we are not responsible for it during closed hours.
All rental equipment will be checked for damage and cleanliness upon return and the Outdoor Program reserves the right to charge you for late fees, cleaning fees, and damage or loss.