Psychology and Neuroscience Graduation Spring 2020
Visit our special Psychology and Neuroscience Spring 2020 graduation website.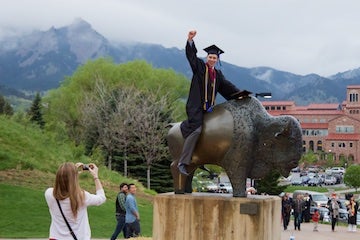 ou and your family are cordially invited to a ceremony honoring the May 2020 graduates of the Department of Psychology and Neuroscience. The ceremony will be held in the CU Events Center on Thursday, May 7, 2020, at 6 p.m. Tickets are not required.
Please read the following important additional information.
Our commencement will be live streamed!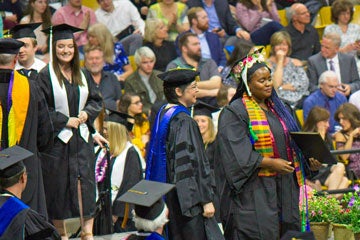 Graduates should be in cap and gown and will begin lining up alphabetically at 5:15 p.m. Graduates should arrive no later than 5:30 p.m. The processional will begin at 6 p.m. The ceremony lasts approximately 2 hours and it is expected that graduates remain for the duration.
The University of Colorado Boulder is committed to providing equal access to individuals with disabilities. If you are planning to attend this event and require accommodations, please contact Sadie Halnier (email: sadie.halnier@colorado.edu; phone: 303-492-8708) no later than 7 days before the event. We will make all reasonable efforts to fulfill requests submitted after the deadline.
Additional information: