Forward! To the Moon, a 25-minute fulldome film featuring the NASA Artemis program, engages audiences in the pursuit to land the first woman and person of color on the surface of the Moon this decade.
The film features current and aspiring astronauts along with robotic explorers that will help further our understanding of the origin and evolution of the Moon, Solar System, and cosmos.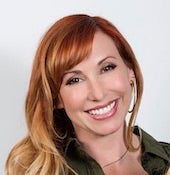 Kari Byron from Crash Test World and MythBusters narrates the film and launches us on this epic journey of the Artemis generation!