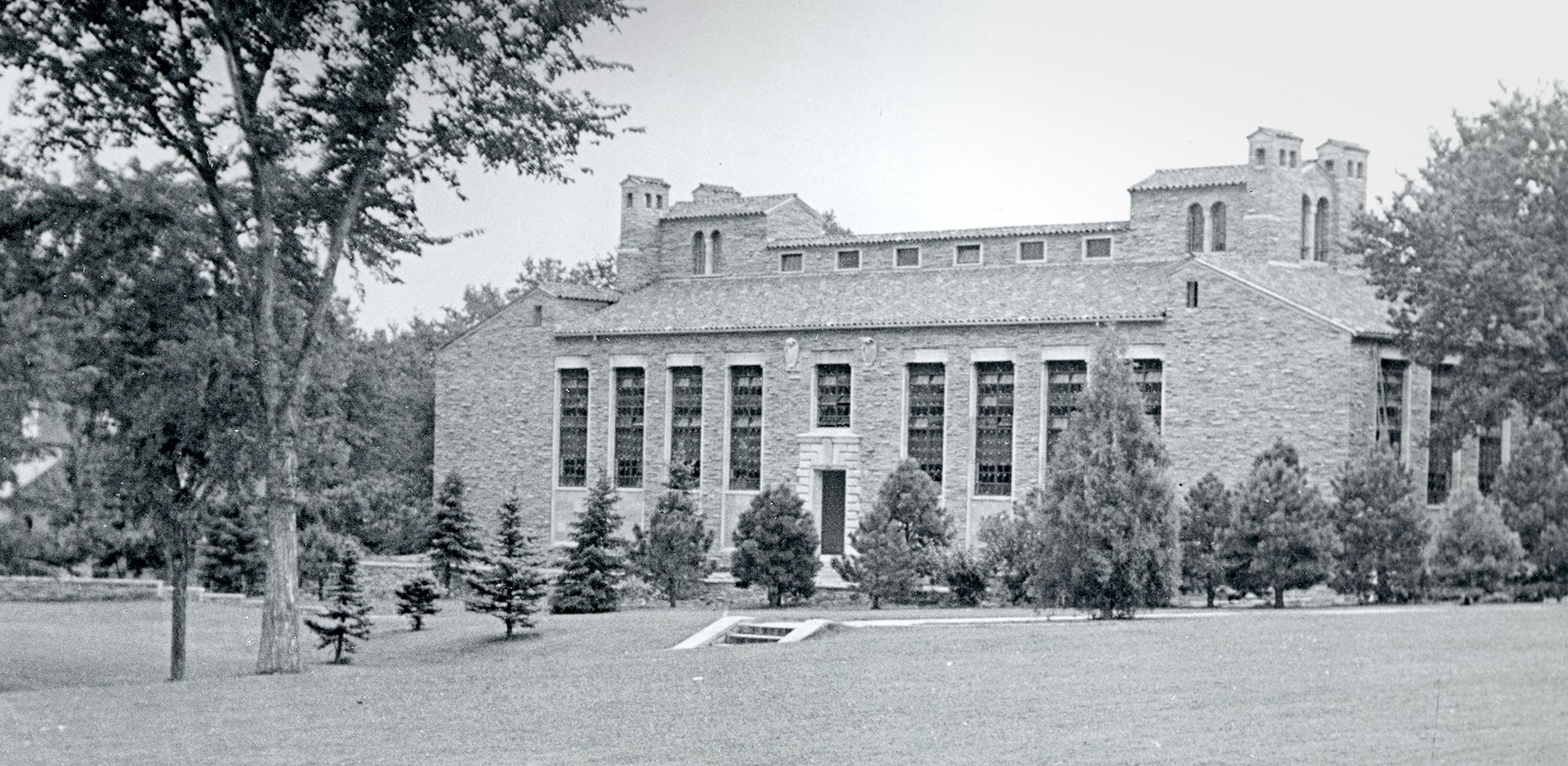 In 1902 Junius Henderson was appointed Curator of the Museum. His responsibility, without salary, was to develop the unrelated collections of the University into a museum. Aided by Professors T.D.A. Cockerell and Francis Ramaley, Henderson began the University of Colorado Museum with a few fossils and mollusk shells, a small collection of rocks and minerals, and several mounted birds and mammals. In 1909, the University granted Henderson a salary and a full professorship and declared the Museum a separate University department with a $500 annual budget. Earl Morris began archaeological work for the Museum in 1913.
During the next twenty years, Museum founders Henderson, Cockerell, Ramaley, and Morris worked with University faculty and staff, other scientists, and collectors to expand the Museum. In 1933, Henderson retired and Hugo G. Rodeck was named Curator of the Museum. Subsequent Directors include Peter Robinson (1971-1982), William Hay (1982-1987), David Armstrong (1987-1993), and Linda Cordell (1993-2006). The current director is J. Patrick Kociolek.
The Museum's New Home
The Museum was located in the Hale Building until 1937, when the construction of a new museum building was completed.
The Henderson Building, as it is known today, has been the Museum's primary home ever since. During the mid-1900s, however, some of the Museum's collections were kept in many buildings across campus, including Henderson, Hellems, Macky, and the Fine Arts Building.
Today, the Museum has moved the majority of its collection into the Bruce Curtis Building, and the herbarium into the Clare Small Building. The Museum employs more than fifty faculty and staff as curators, collection managers, public program specialists, designers, instructors, and administrators.
The Museum's collection has grown from a handful of objects to more than four million. The University of Colorado Museum of Natural History has the largest natural history collection in the Rocky Mountains. It received accreditation from the American Association of Museums in 2003, an achievement earned by less than 5% of museums in the U.S.