Experts in public relations, journalism, tech ethics and more add depth for growing college
By Joe Arney
Ever Figueroa said accepting a position on the faculty at CU Boulder's College of Media, Communication and Information is a sort of homecoming.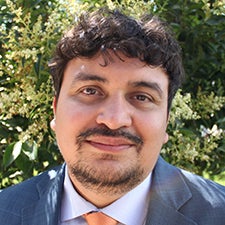 Figueroa visited Boulder in 2016 as he considered getting his PhD in journalism, which had been relaunched as part of the then-new CMCI. And while he opted to get his degree at the University of Texas–Austin, to be closer to his family, CU left an impression. 
"I remember telling Patrick Ferrucci"—now chair of the journalism department—"that I wasn't going to come as a PhD student, but to please keep me in mind, because I would be thrilled to be his colleague on the faculty," Figueroa said. "It feels like a dream come true, actually. I'm super excited and grateful for the chance to be here."
Figueroa, who researches news media, race and gender within society and culture, is one of five new tenure-track faculty joining CMCI this fall. The new professors bring a wealth of academic and industry experience that has made them top-flight researchers as well as teachers.
Jordan Morehouse, who called CMCI's reputation for strong faculty research and collaboration in advertising, public relations and communication a major selling point in coming, said she often draws on her experience owning a business in her classes.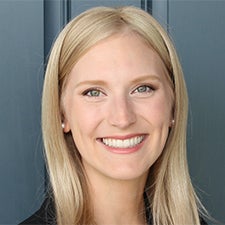 "Owning my own small business has assisted me in helping students achieve their professional goals," she said. "Nowadays, so many students are working for startup companies, which is such a unique public relations job. They're wearing all these different hats and managing various roles, expectations, and people, and that's really similar to owning your own small business."
Founding Dean Lori Bergen said the new hires continue to diversify CMCI's strengths in communication, media and information, creating exciting cross-disciplinary opportunities to further enrich the college's strong reputation. 
"Our new professors live our values of creativity, critical thinking and innovation—both in the classroom and as experts," Bergen said. "I'm excited to see what they'll accomplish and look forward to celebrating their successes here in Boulder."