If You Go
Date: April 28, 2015
Time: 6:30 PM
Where: Wolf Law, Wittemyer Courtroom
The Politics of Shale Gas in the United Kingdom
The Return of FrackingSENSE: What We Know, What We Don't Know, and What We Hope to Learn about Oil & Gas Development.
With the help of community members like you, the Center of the American West's FrackingSENSE series returns. These Spring 2015 events bring speakers who offer a unique range of perspectives on Hydraulic Fracturing and Natural Gas and Oil development.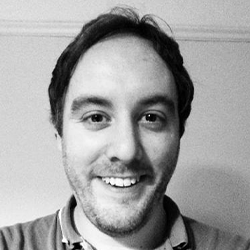 April 28, 2015
Dr. Matthew Cotton
The Politics of Shale Gas in the United Kingdom
Matthew Cotton is an Assistant Professor of Environmental Policy and Planning in the Department of Urban Studies and Planning in the Faculty of Social Sciences at the University of Sheffield in the United Kingdom. He holds a PhD in Environmental Science from the Zuckerman Institute for Connective Environmental Research at the University of East Anglia. Since 2008 he has held postdoctoral fellowships at the University of Manchester and Exeter University, and was formerly Assistant Professor of Sustainability at the University of Leeds.
His research interests are focused upon stakeholder involvement in environmental governance, the development and evaluation of participatory decision-making processes, and procedural environmental justice. He works primarily on issues surrounding energy technologies such as shale gas exploration, nuclear waste management, electricity transmission systems and energy-from-waste projects. He is currently working on public participation-related research on these themes funded by the Engineering and Physical Sciences Research Council, The Joseph Rowntree Foundation and the Department of Environment Food and Rural Affairs. His published work includes the recent monograph Ethics and Technology Assessment (Springer), and journal articles in publications such as Energy Policy, Environment and Planning A, Journal of Environmental Planning and Management, Journal of Risk Research, Environmental Values and Public Understanding of Science.