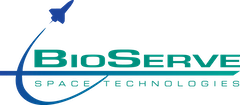 Student Positions
Approximately half of BioServe's workforce is made up of CU students at various stages in their academic careers (from freshman B.S. students to last-semester PhD students). BioServe provides its student workforce with unparalled opportunies to get hands-on experience on real spaceflight projects. Students are often able to start on a project and see it flown before they graduate (sometimes multiple times!). BioServe "graduates" are highly valued and have previously gone on to destinations such as NASA, Lockheed Martin, SpaceX, Blue Origin, and medical school.
Depending on experience and background, student responsibilities may include the following:
Flight Hardware and Kit Manufacturing, Assembly, and Checkout
Operations Support
Systems Engineering
Biological Lab Work (Cell Culture, Microscopy, Rodent Work, etc.)
Mechanical Design and Analysis
Electrical Design and Analysis
Software Engineering and IT
Selection for student positions at BioServe is highly competitive. Applicants should be pursuing a degree in a relevant science or engineering field and demonstrate superior technical aptitude as evidenced by a strong GPA and exposure to real-world engineering and science challenges. Prior professional experience in aerospace or life sciences is not required; however, applicants should be able to demonstrate skills and experience related to:
Problem solving, with examples of the objective, challenge, resources, and solution;
Writing, editing, and following technical documentation (e.g. procedure, protocols);
Teamwork, with examples of both leadership and followership.
The hourly pay rates and job codes are as follows:
Title

Job Code

Pay Range
July 2021 - June 2022

4101

$15.00 - $21.40

4102

$15.00 - $23.00

4103

$16.60 - $27.80

4104

$18.20 - $31.00
For more information on the job descriptions, please click here.
CURRENTLY OPEN POSITIONS:
STUDENT RESEARCH ASSISTANT
BioServe is not currently hiring student research assistants. If you are interested in future open positions, please send your resume and cover letter to stuart.tozer@colorado.edu. The cover letter should summarize skills and experience in the three areas listed above (1. Problem solving, 2. Technical documentation, 3. Teamwork). Please include your expected graduation date in the body of the email.