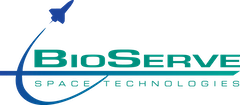 Partnered Research
For its scientific payloads, BioServe collaborates withboth internal and external researchers from NASA, academia, industry, and the international community. BioServe supports its partners' research by working with them to develop NASA-approved experiment hardware and procedures. BioServe is well-versed in developing space flight science payloads to ensure timely project completion and quality science results. All aspects of organizing, flying, and operating the experiment are covered by BioServe, allowing our partnered researchers to stay focused on the science and giving them confidence that their experiment will be carried out accurately.
Throughout our rich history and hundreds of life science research experiments, BioServe has developed a robust and diverse set of scientific and engineering expertise in the following areas:
Molecular Processes
Microorganisms
Microbial Systems
Vaccine Development
Immunology
Bioreactors and Organ-on-a-Chip Systems
Protein Crystallization
Mammalian Cell and Tissue Culture
Tissue Engineering
Muscle and Bone Loss
Materials Science
Rodent Research
Small Invertebrates and Insects
If you are a researcher interested in flying an experiment in these areas or related ones, the best time to contact us is before you submit a proposal to a funding body such as NASA or the ISS National Lab. BioServe has extensive expertise in working closely with researchers to develop spaceflight experiment proposals with a high probability of success. NASA and the ISS National Lab consider BioServe one of their premier implementation partners that can help a team develop, fly, and operate an experiment in space.
In-House Research
In addition to partnered research, BioServe houses several in-house researchers focused on different aspects of microgravity biology and biotechnology. In parallel with their own scientific endeavors, these researchers also perform project management and engineering roles in the support of partnered research. This close collaboration between science and engineering is unique to BioServe and is a key factor in our unparalleled track record of delivering publishable, high-impact space life sciences data.
Alexander Hoehn, PhD (Microgravity life science hardware engineering, satellite technology, plant physiology)
Tobias Niederwieser, PhD (Algal photobioreactor life support systems)
Louis Stodieck, PhD (Life sciences space flight experimentation, gravitational biology, cardiovascular physiology)
Luis Zea, PhD (Bacterial growth and resistance in space)
Stefanie Countryman, MA, MBA (Life sciences space flight experimentation)