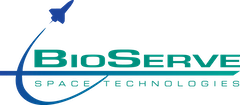 Student Positions
Approximately half of BioServe's workforce is made up of CU students at various stages in their academic careers (from freshman B.S. students to last-semester PhD students). BioServe provides its student workforce with unparalled opportunies to get hands-on experience on real spaceflight projects. Students are often able to start on a project and see it flown before they graduate (sometimes multiple times!). BioServe "graduates" are highly valued and have previously gone on to destinations such as NASA, Lockheed Martin, SpaceX, Blue Origin, and medical school.
New positions are typically available on an annual basis. Students interested in working with BioServe are encouraged to contact us with a resume and cover letter.
Depending on experience and background, student responsibilities may include the following (with staff supervision and mentoring):
Hardware and Kit Manufacturing, Assembly, and Checkout
Operations Support
Systems Engineering
Biological Lab Work (Cell Culture, Microscopy, Rodent Work, etc.)
Mechanical Design and Analysis
Electrical Design and Analysis
Software Engineering and IT
Selection for student positions at BioServe is highly competitive. Applicants should be pursuing a degree in a relevant science or engineering field and demonstrate superior technical aptitude as evidenced by a strong GPA and exposure to real-world engineering and science challenges.
Bioastronautics, within the Smead Aerospace Engineering Sciences (AES) Department at CU-Boulder
BioServe is closely partnered with CU's Bioastronautics research focus area and academic program. This program encompasses the biological, behavioral and medical aspects governing humans and other organisms living in a space environment and includes vehicle design for space or planetary habitation. Bioastronautics spans the study (science) and support (engineering) of life in space. The fundamentals also extend into combustion sciences, gravitational fluid mechanics and materials processing in space through common analysis of the underlying gravity-dependent physical principles associated with each application. In addition to their academic studies, many students become involved with BioServe to acquire hands-on experience coupling the engineering design process with space life science research and biophysical analysis techniques.