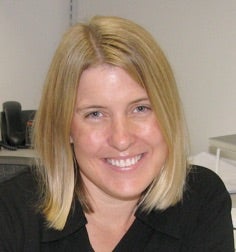 For billions of years, the battle between cells and viruses has been a primary driver of evolution. University of Colorado Boulder researcher Dr. Sara Sawyer has dedicated her career to this relationship, combining methods from virology and molecular evolution to investigate emerging human and animal viruses. Sawyer, an Associate Professor in the Department of Molecular, Cellular, and Developmental Biology and core faculty member of the BioFrontiers Institute, is receiving the Richd M. Elliott Memorial Award from the University of Glasgow Centre for Virus Research. This award is in honor of Richard M. Elliott, the former Chair of Infectious Diseases at the University of Glasgow, and a pioneer in the field of emerging viruses.
Richard M. Elliott was a pioneer in the field of bunyaviruses, which are RNA viruses transmitted by arthropod carriers such as mosquitoes. His work was pivotal in understanding the structure and function of viral genomes.
"I came to virology through the backdoor, entering this field originally so that I could test ideas in evolutionary theory," Sawyer commented. "I am really honored to receive this recognition by the virology community."
Sawyer frequently turns to genomics to trace the evolutionary history of antiviral genes in humans and primates, as well as viral proteins that can evade the immune system. Using tools from molecular evolution, Sawyer sheds light on why humans are resistant to animal viruses and how viruses evolve the ability to infect new species. Her work in virology will be recognized at the 23rd Glasgow Virology Workshop on February 10th.
"The prize really belongs to my whole lab, past and present," Sawyer said. "Many people have worked together to mold the new field we are helping to pioneer, which is to combine evolutionary theory and experimentation to understand how viruses jump from animals to humans."
Sawyer is implementing innovative approaches to continue the work of pioneering virologists such as Richard M. Elliott. Her achievements have already been recognized by the Omenn Prize for the best Evolutionary Medicine paper of 2013, and a Presidential Early Career Award for Scientists and Engineers, given to her in 2011 by President Barack Obama in a ceremony held at the White House. By merging disciplines, Sara Sawyer is beginning to answer longstanding questions about how new viral diseases emerge from nature.