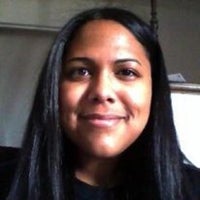 Read More:
(from A&S Magazine)
Cassy Gonzalez, a 2013 WGST graduate, has completed her PhD in Ethnic Studies from CU Boulder, with her dissertation, "Remnants of Chattel: Black Women, Sex Trafficking, and the Criminal Legal System". "Although the grad school does not do honors for doctoral students, I and the committee granted Cassy's dissertation a Pass with Distinction," noted Dr. Hillary Potter, who served as chair of Dr. Gonzalez's doctoral committee. Other committee members included Dr. Celeste Montoya, Dr. Polly E. Bugros McLean of Media Studies, Dr. Arturo Aldama of Ethnic Studies, and Dr. Beth Richie from the University of Illinois Chicago. Dr. Gonzalez also received her bachelor's in sociology from CU Boulder in 2013, as well as a master's in sociology in 2017 while also completing the Graduate Certificate in Women and Gender Studies. She was the recipient of several grants and awards while at CU Boulder, including a full year of funding from the Ford Foundation Dissertation Fellowship from the National Academies of Sciences, Engineering, and Medicine.
Dr. Gonzalez is now an assistant professor at Sam Houston State University, in their College of Criminal Justice. She is the author of several articles and book chapters, including a chapter on human trafficking that will appear in the upcoming book Encyclopedia of Race, Crime, and Justice: an American Mosaic (Greenwood Press 2021).
Dissertation Abstract
Remnants of Chattel: Black Women, Sex Trafficking, and the Criminal Legal System
Abstract: This dissertation examines Black women's lived experiences as survivors of sex trafficking and self-identified former prostitutes. This exploratory study is a qualitative examination of the lived experiences of Black women survivors using one-on-one interviews and with reflections from observations of a state-wide human trafficking council. This dissertation is an interrogation of how systemic racism and histories of chattel enslavement influence contemporary sexual violence and survivors' navigation of the criminal legal system before, during, and after being trafficked. Using in-depth interviews with 13 Black women who identify as survivors of sex trafficking and former prostitutes, the analysis demonstrates that Black women sex trafficking survivors and those who identify as former prostitutes had variations of experiences with the criminal legal system, specifically interactions with law enforcement, that influenced their criminalization and victimization.
Black women sex trafficking survivors reported higher instances of physical and sexual violence when encountering law enforcement, including when outcrying about their exploitation, across different regions of the United States and ages, including when they were trafficked as children and adults. Survivors of sex trafficking were also incarcerated for their victimization at higher rates than their counterparts who identify as former prostitutes. I term this amplified victimization, wherein the violent actions of law enforcement during their sexual exploitation compounded their victimization and expanded their trauma with another manifestation of violence, leading to the simultaneous experiences of interpersonal, community, and then state violence amplify the harmful impacts of each other.
In contrast, respondents who identify as former prostitutes detailed diplomatic interactions with law enforcement that ranged from police officers being sympathetic to sharing a friendly camaraderie. All narrators in this study perceived all Black women to be stereotyped as the "Jezebel" archetype of a sexually wanton Black woman who cannot be sexually violated and often connected the history of sexual terrorism of enslaved African and Black women with the unique vulnerability of sex trafficking in the contemporary setting. This research also deconstructs the anti-trafficking movement itself and reveal what "justice" means for Black women survivors of trafficking and how it is achieved outside of institutional responses.