Vitro3D, a CU Boulder startup pioneering volumetric 3D printing for life sciences, just closed its first investment round of $1.3 million. The hard-won vote of confidence from the investment community will allow the promising new venture to pursue ambitious technical advances while continuing to build critical business capacity.  
---
The backing from an investment group that includes the Buff Venture Fund means "we can start building the company quickly," said co-founder and CEO Camila Uzcategui.
Uzcategui and Johnny Hergert, now serving as chief technology officer, started Vitro3D together when they were PhD students in Professor Bob McLeod's lab in CU Boulder's College of Engineering and Applied Science.
The company has licensed a portfolio of intellectual property from CU Boulder based on foundational work developing a novel volumetric 3D printing technology. Vitro3D anticipates producing complex objects in seconds, far exceeding what the industry can currently deliver. The approach has potential applications in industries such as dental, medical and drug development. 
The successful investment round is just the latest milepost in the sometimes unpredictable, always fascinating journey of the company and its co-founder and CEO Uzcategui.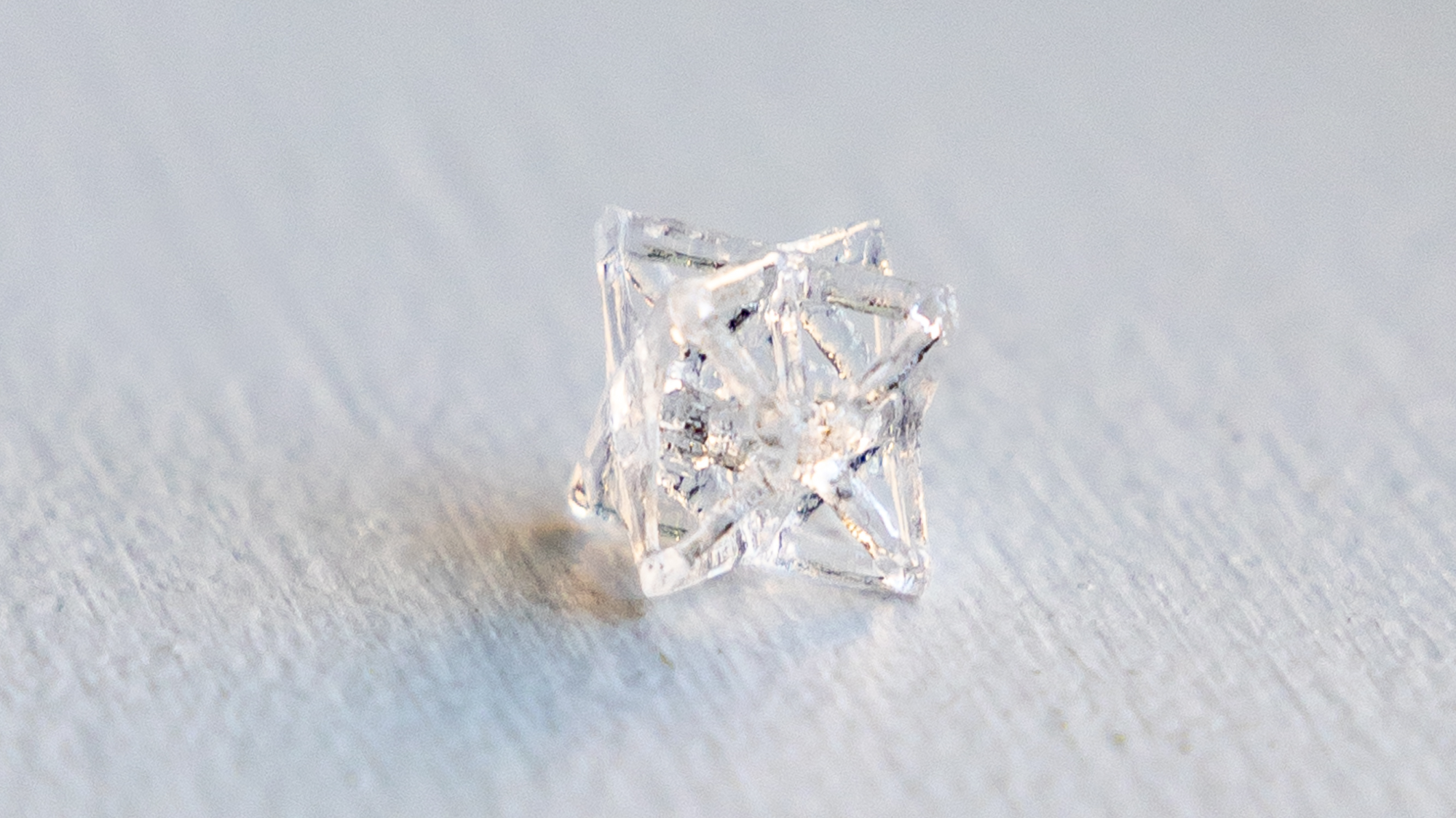 Video: Printing a sample dental aligner in real time using Vitro3D volumetric printing technology, algorithms and materials. Photo: An example of a complex shape that can be printed quickly using Vitro3D technology.
Uncommon origins and surprising pathways: 1990s–2010s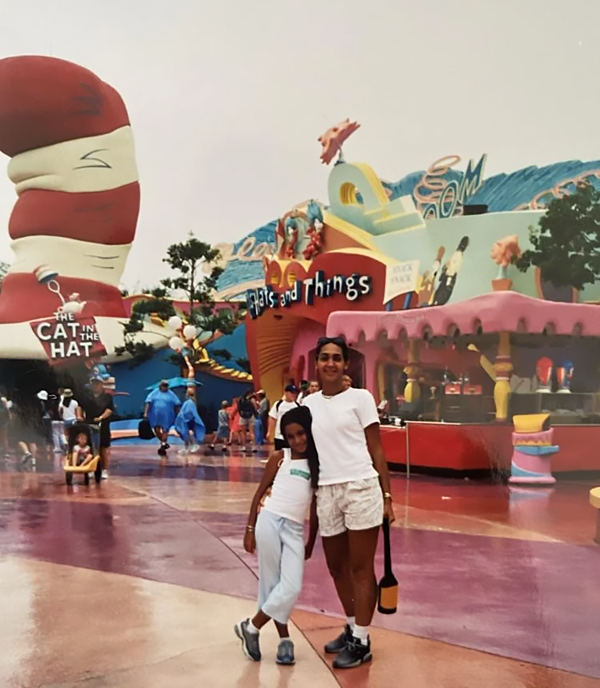 At only nine years old, Uzcategui embarked on the first 1,184 miles of her journey when she traveled with her mother to Miami, Florida from Caracas, Venezuela. While the rest of the family remained in Venezuela, Uzcategui and her mother sought new opportunities in the U.S. Still, they faced the economic challenges of making their way in a new country—experiences that were important in shaping Uzcategui's interest in creating positive impact for those living less-advantaged circumstances.
To Uzcategui, who would soon discover a passion and emerging aptitude in the sciences, this meant aspiring to make the world a better place through caring for others. Even in elementary school, she saw her future self as a doctor helping communities in need in the U.S. and around the world.
Uzcategui's talents and global perspective blossomed through middle and high school, eventually leading her to Florida International University (FIU), where she hoped to study biology in preparation for medical school. 
In an early course-correction along her planned journey, Uzcategui was swayed by a trusted physics professor to pursue a degree in biophysics rather than in biology. She eventually graduated Magna Cum Laude from FIU with bachelor's degrees in both physics and anthropology. Though an unconventional combination for medical school, for Uzcategui the pairing seemed natural. 
"Biophysics gave me a view into the smallest, most narrow parts of people, and anthropology gave me a broader understanding of people and communities," Uzcategui said. The contrasting fields helped her develop an interdisciplinary perspective and gave her an outlet to "work on very specific quantitative problems while also being able to have a broad impact in health care." 
The global health nonprofit chapter she started while at FIU was an early creation of Uzcategui's maturing vision of that kind of impact. Through the organization, she helped start a health clinic in Guatemala where she learned firsthand that effective, affordable medical equipment and supplies were often the limiting factor in providing adequate medical care, rather than shortages of doctors and nurses as she had imagined.
"I came to the realization that doctors can help people one on one, but I wanted to work at scale," she said. "To have larger impact, I wanted to work on medical devices to make them more affordable and more accessible." 
Uzcategui again set a new course to reach her destination.
Exploring intersections and entrepreneurship: 2016–2020
Instead of applying to medical schools, Uzcategui decided to apply to PhD programs across a range of disciplines—including mechanical engineering, biomedical engineering and biomedicine—hoping to find a single program that could accommodate her cross-disciplinary aspirations to improve medical device efficacy and access.  
She found a perfect opportunity in Professor Bob McLeod's lab in CU Boulder's College of Engineering and Applied Science. Unlike many of the programs she explored, the Materials Science & Engineering Program and McLeod's lab thrived at the intersection of disciplines. 
"I could get a PhD in materials science, but I could do it while working on whatever I wanted," said Uzcategui. "The program was made for someone who had an application in mind but needed to work across disciplines to accomplish it."  
Even before joining the McLeod lab in 2016, Uzcategui suspected she would ultimately need to start a company to achieve the impact she envisioned. 
"Bob had a problem-solving mindset, a history in medical device research, industry experience and had started companies of his own," said Uzcategui. His commitment to interdisciplinary work made the lab fertile ground for Uzcategui, whose interests were coalescing at the intersection of a number of fields: materials science, optics, physics, 3D printing, photopolymers, biomaterials, tissue engineering and more. 
While pursuing her PhD in the McLeod Lab, Uzcategui worked increasingly closely with fellow PhD student Johnny Hergert, who joined the Materials Science & Engineering Program at the same time. They often sat together in class, collaborated on papers and explored innovations with 3D printing. In late 2019, they jointly disclosed their first invention, "Orthogonal 3D control of properties in 3D printed structures," to Venture Partners at CU Boulder, the university's commercialization arm. 
Uzcategui and Hergert saw the potential to print larger and more detailed parts, achieve faster speeds, and reduce cost and waste in 3D printing applications.
In 2020, the duo began exploring the possibility of launching a startup together.
Refining the product and finding a fit: 2020–2021 
Image: From left, Rachel Anderson (Law'22), Camila Uzcategui, Johnny Hergert, Jennifer Howard and engineering professor Robert McLeod. 
The McLeod Lab had been collaborating with Lawrence Livermore National Laboratory (LLNL) and the University of California, Berkeley for several years with a focus on the volumetric 3D printing process. In that process, a printed object is created simultaneously in three dimensions by repeatedly projecting a pattern or image into a resin, in contrast to the more conventional method of printing objects layer by layer. 
The combination of the LLNL team's expertise in materials and the McLeod Lab's expertise in optics and hardware led to significantly enhanced, novel versions of the approach. The novel verisions of the approach invented at CU Boulder became the foundational intellectual property for Vitro3D. 
By 2020, Uzcategui and Hergert were expanding their scope to learn about the business side of their technology. They began participating in Venture Partners programs to learn about entrepreneurship, delving deeply into topics like customer discovery and product–market fit to understand how their volumetric 3D printing methods could benefit people on a large scale.
At first, Vitro3D explored using the technology to regenerate growth plate tissue for children with growth-threatening long bone injuries by printing structures that could be infilled with cells and hydrogels to recreate cartilage. After focusing on regenerative tissue possibilities for the technology through several exploratory Venture Partners programs—including more than 30 customer discovery interviews—it became clear that the marketplace could benefit from their approach but regulatory hurdles and other market characteristics would prevent the technology from reaching patients for decades. Eager for their advances to benefit people sooner, the team continued to look for more immediate opportunities to apply their novel 3D printing technology and flagged this application to explore more in the future.
The duo dove deeper into the entrepreneurial resources offered by CU Boulder and the surrounding community, determined to find a path for their pioneering approaches to improve patient care. Among the opportunities that were most helpful were Venture Partners' Starting Blocks and Research-to-Market (R2M) programs—each a part of CU Boulder's I-Corps Hub—and a New Venture Launch class taught by Leeds School of Business Professor Jeff York.
"We were realizing we had a technology platform that could do many things," said Uzcategui. "The technology development for our original vision could still take place, but we wanted to find a different initial market that would allow us to create our impact faster."
The technology's ability to revolutionize 3D cell culture led them to explore using their technology to improve drug discovery. Once again leveraging the knowledge and resources of the entrepreneurial community in and around the university, they concluded that volumetric 3D printing could also be a game changer in drug discovery, but that they would need to sell expensive equipment to other startups in the organoid and tissue engineering space who were least able to afford it. For a startup company that needed capital to grow, immediate entry into the drug discovery market was also less than ideal. 
While Uzcategui and Hergert continued refining the technology in the lab, learning about entrepreneurship and researching potential market opportunities, they were also attending conferences relevant to their PhD studies. It was at one of these conferences where a breakthrough occurred. 
After giving talks on their technology to audiences from a wide range of specialty areas, they were approached repeatedly by attendees asking if they had considered applying it to the dental market. They had been aware of possibilities in dentistry and orthodontics, but had not yet prioritized exploring them. The response from representatives of the dental market was too overwhelming to be ignored. 
Back in Boulder, Uzcategui and Hergert participated in R2M again, this time with a focus on the dental aligner market. Having conducted more than 150 customer discovery interviews exploring different applications, they were confident they had found their fit. People needed better solutions for straightening teeth. Dentists and orthodontists needed better results for patients, and they needed to provide solutions faster and at lower costs. Vitro3D's volumetric 3D printing approach could solve these problems. 
Vitro3D's exploration of several potential markets accelerated the process of finding the right product–market fit. While confounding at the time, their evaluation of different initial markets may prove to be the secret to their success. "Companies can spend years pursuing research and development, or even product development, only to find out their innovative technology is not addressing a significant customer or market need," said Bryn Rees, managing director of Venture Partners. "That can be the end of the venture, even if the technology holds great promise in other markets. The point of the I-Corps program, including R2M, is to build product–market fit right from the start."
As they pursued customer discovery, Vitro3D joined the Rockies Venture Club Hyper Accelerator. "The RVC Hyper Accelerator completely changed our perspective," said Uzcategui. "They taught us that a venture-based company is very different from other companies. They helped us understand what is required to raise venture capital."
By the summer of 2021, Uzcategui and Hergert knew they had found the right market and had mapped out a path to take their technology there. 
Hyper acceleration: 2021–2022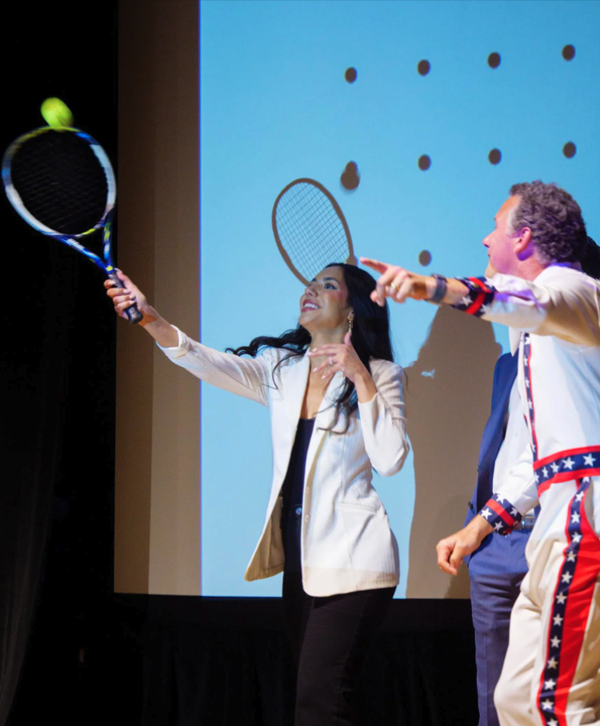 Image: Brad Bernthal helps Vitro3D CEO and co-founder Camila Uzcategui hit a tennis ball into the crowd at the New Venture Challenge Finals in 2022. Photo by Glenn Asakawa / CU Boulder.
Once the company identified the denal market as its initial focus, progress accelerated quickly. 
Vitro3D gained visibility and accolades in the campuswide Lab Venture Challenge (LVC) in the fall of 2021, drew notice from investors at the CU Boulder-hosted Destination Startup® showcase in early 2022, and finished as runners up in the New Venture Challenge competition in the spring of 2022. Along the way, the company secured nearly $450,000 in "non-dilutive" grants—grants that don't require the company to give up equity or ownership in return—including $53,000 from NVC, $175,000 from LVC and $250,000 from Colorado Office of Economic Development and International Trade (OEDIT).
The grants allowed the team and technology to transition from the lab into a startup by providing funding for Uzcategui and Hergert to continue advancing the technology in McLeod's lab as postdocs, then helping them officially transition off campus by the summer of 2022. 
What's next for Vitro3D?
Vitro3D is currently part of Innosphere Ventures' Colorado Life Sciences Incubator cohort, where they continue to soak in all they can from the renowned Front Range entrepreneurial ecosystem. "The work Innosphere does with early-stage startups is amazing," said Uzcategui. "This program gives us the opportunity to hone additional entrepreneurial skills as well as access to a vast support network."  
With an eye on three distinct markets—first the dental market, then 3D cell culture for drug development, and scaffolds for human organ and tissue regeneration—Vitro3D is now equipped to meet the technical goals needed to achieve real impact for patients. 
The company has already produced the fastest, largest part ever printed using the volumetric 3D method, but they are just getting started. The funding they've secured has allowed them to hire a senior engineer who is working to advance the printer's hardware, algorithms and materials to continuously improve size, speed and quality of the printed parts. The team has also hired David Raymes, a client director at Innosphere Ventures, founder of four startups, tech startup advisor and investor, to serve as chief business officer. 
With backing to support rapid progress in the dental market and growing technical and business infrastructure to develop future markets, Vitro3D is poised to make the kind of difference Uzcategui always envisioned.