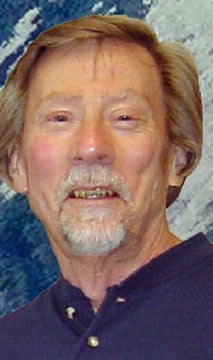 With deep sadness, I report the passing of Lyle E. Bourne, Jr. on March 2, 2023.  He was 90 years old.  Born on April 12, 1932, in Boston, Massachusetts, he received his BA from Brown University in 1953 and his MS in 1955 and PhD in 1956 from the University of Wisconsin, Madison.
Lyle served as Assistant and then Associate Professor of Psychology at the University of Utah from 1956 to 1963, when he moved to the University of Colorado Boulder (CU) as Associate Professor Psychology.  He was promoted to Professor of Psychology in 1965 and became Professor Emeritus in 2002.  It was my great privilege to be a long-term and extensive collaborator of Lyle's at CU.
Most impressive is the crucial service Lyle provided to the field of psychological science continuously throughout his distinguished career.  His contributions were at both the local and national level. 
In terms of local service, Lyle was the first Director of the Institute of Cognitive Science (ICS) at CU, from 1980 to 1983.  He transformed the existing Institute for the Study of Intellectual Behavior to the current ICS, which flourishes today as one of the leading cognitive science institutes in the world.  After setting this institute in motion, Lyle took over the role as Chair of the Psychology Department from 1983 until 1991.  He completed two 4-year terms in this position with grace; his strong but gentle leadership allowed the Department to thrive.  He led the Department through many challenges and effectively represented it at the national level by serving on the Executive Board of the Council of Graduate Departments of Psychology from 1986 to 1989.
Lyle's contributions at the national level were considerable as well.  He served as Chair of the Governing Board of the Psychonomic Society (1981-1982), Chair of the Society of Experimental Psychologists (1987-1988), President of the Rocky Mountain Psychological Association (1987-1988), President of both Division 3 (1991-1992) and Division 1 (2000-2001) of the American Psychological Association (APA), and President of the Federation of Behavioral, Psychological, and Cognitive Sciences (1995-1997).  In this last position, Lyle helped the Federation in its critical role of presenting psychology to the executive and legislative branches of the U.S. government.  He aided in introducing the public to the views of the Federation's member organizations on issues of science policy, national support for research, and education and training in psychological science.
Lyle's service to the profession and to APA has also included numerous important editorial positions.  Most noteworthy was his 6-year term as Editor of the Journal of Experimental Psychology: Human Learning and Memory (1975-1980).  He was the first editor after the Journal of Experimental Psychology (JEP) split into separate specialty journals; thus, he and the editors of the other JEP journals were responsible for this transition, which proved to be extremely valuable, leading to the top journals in the field.  The amount of service Lyle contributed to the field of psychology is truly astonishing, especially given how productive and influential he also was in terms of his research throughout his career.
With respect to research, he published well over 150 articles in preeminent journals and chapters in important books.  His most well-known early research explored conceptual behavior (still influencing current work on Large Language Models), and his more recent research delved into mental arithmetic; classification skill acquisition; and training, retention, and transfer.  He also published notable books including, among others, his first sole-authored book, Human Conceptual Behavior (1966); the extremely popular and successful introductory text Psychology: Its Principles and Meanings written with Bruce Ekstrand (which sold over a million copies and was published in five editions from 1973 to 1985); and the more recent APA Life Tools book Train Your Mind for Peak Performance that he and I co-authored (2014).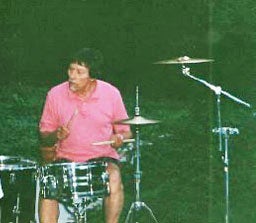 Along with experimental cognitive psychology, Lyle's passions included being a jazz drummer, sailing to exotic lands, and spending time with his beloved wife Rita Yaroush (dec.), his three remarkable children Barbara, Betsy, and Andrew, and his grandson Alex.  We will all miss tremendously his generous, gracious, thoughtful, and wise spirit, but for many years in the future we will be reminded of these traits by the annual Bourne/Yaroush Family Scholarship in Psychology, which he and Rita donated to the Department. 
Alice F. Healy
College Professor of Distinction Emeritus