On May 12, 2017, the Program in Jewish Studies along with family, friends, faculty and community members celebrated the accomplishments of the Jewish Studies class of 2016–2017. This year, we graduated three Jewish Studies majors, nine minors, and awarded four graduate student endorsements. We also honored our numerous scholarship, fellowship and award winners and interns.
All of our students are doing incredible things after graduation or with their awards. Scroll down to learn more!
---
Meet the 2016–2017 graduating class in Jewish Studies!
Gavin Patrick Coulson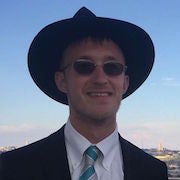 Graduating with a Bachelor of Arts in Jewish Studies and a Bachelor of Arts in Japanese Language.
Capstone: A Modern Traditional Jewish Approach to Slavery
Gavin's capstone project, supervised by Professor Samuel Boyd, took the form of a Hebrew Bible commentary focusing on the development of biblical slave law in the context of the ancient Near East through modernity. The focus of his project was to demonstrate that the Jewish understanding of biblical law has never been finite, but is, in fact, always changing and even borrowing from nearby cultures. After graduation, Gavin received a fellowship to attend the Jewish Theological Seminary's pre-rabbinical program, "Nishma," after which he will return to Israel for a year of intensive study before starting rabbinical school. Gavin then plans on enter the U.S. Armed Forces as a military chaplain. 
 
Clara Emily Sharfstein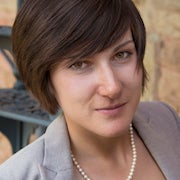 Graduating with a Bachelor of Arts in Jewish Studies.
Capstone: Kesher Rugby
Emily created Kesher Rugby, a youth rugby initiative aimed at growing the sport in the Jewish community, for her capstone project. She was supervised by both Professor Sasha Senderovich and Professor Nan Goodman. As part of her Internship in Jewish Studies at USA Rugby in the Fall of 2016 and Spring of 2017, she was challenged by her supervisor to take on a project that was meaningful to herself and the organization. Naturally, combining her passion for Judaism and rugby, the second fastest growing sport in the United States, was a perfect fit. To create the curriculum for Kesher Rugby, she researched Jewish teachings and values as they were relevant to her project. Emily also worked with her colleagues at USA Rugby on integrating current youth curriculum into a booklet that combines sport and spirituality. Then, with the assistance of USA Rugby, she successfully conducted a trial camp at the Boulder JCC. After graduation, Emily plans to continue her work growing the game of rugby.
Sally Claire Simpson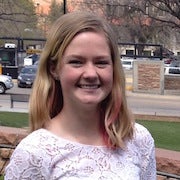 Gradating with a Bachelor of Arts in Jewish Studies, a Bachelor of Arts in Linguistics, and a Bachelor of Arts in History, Minors in English and Nordic Studies, and a certificate in Medieval and Early Modern Studies.
Capstone: Creating Har HaShem: Foundations of a Western Synagogue
Sally's capstone focuses on Har HaShem, the first synagogue in Boulder, and was supervised by Professor David Shneer. As an intern in Fall 2016, Sally had the opportunity to archive the documents from Har HaShem's earliest years and speak to its founders. These components, an archive and a series of oral histories, came together when she was creating her Capstone Project. She synthesized the oral histories and archival materials to create a story about Har HaShem. The product is a podcast, divided into four parts (a prologue and three thematic sections) that can be listened to by the public and especially by congregants of Har HaShem who are curious about the history of their institution. Sally was also able to use the research she had done for her honors thesis for this project and reshape it for a more general audience. In the Fall, Sally will pursue a MA in Medieval and Renaissance Studies at Columbia University and hopes to complete a PhD in History after.
---
Toby Eugene Bollig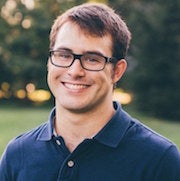 Bachelor of Arts in Physics and Philosophy, minor in Jewish Studies. Upon graduation, Toby plans on continuing his education with a doctorate degree in philosophy/theology specifically focused on ethics pertaining to disability rights. He also plans on attending law school. Afterwards, he hopes to teach law while working on disability rights policy. In the future, Toby aims to start a non-profit that will work broadly on the policy, cultural, and technical aspects of disability rights. With this, he hopes to create an effort focused on faith inclusion within disability rights and develop both a policy incubator as well as a disability oriented technology/startup incubator.
Alexandria Nicole Harding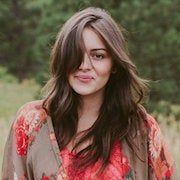 Bachelor of Arts in Psychology, minor in Jewish Studies. In August, Alexandria will move to Paris, France to immerse herself in the French language and culture. While there, she will au-pair and live with a host family. 
Tomer Lehr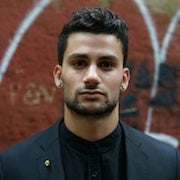 Bachelor of Arts in History, minor in Jewish Studies. Tomer will be continuing his education at Cardozo Law in New York City, NY just a few days after graduation. 
Samuel Isaac Rheins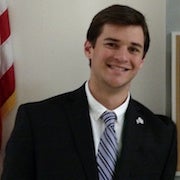 Bachelor of Arts in History, minor in Jewish Studies. After graduation, Samuel will travel to Israel for a MASA program working for a government ministry that begins in August.
---
Ma'ayan Vered Levy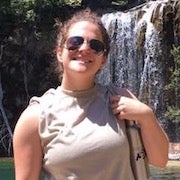 Bachelor of Arts in Biochemistry, minor in Hebrew and Israel Studies. This Fall, Ma'ayan will continue her education at CU Boulder as a student in the Integrative Physiology Masters program.  
Sophie Moriah Reskin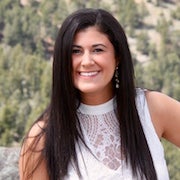 Bachelor of Arts in Integrative Physiology - magna cum laude, minor in Hebrew and Israel Studies. Upon graduation, Sophie will being her job search and apply to medical schools. 
Mark Schwartzman
Bachelor of Arts in Art Practices, minor in Hebrew and Israel Studies.
Colin Shannon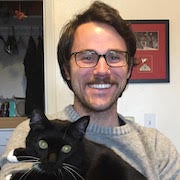 Bachelor of Arts in International Affairs, minor in Hebrew and Israel Studies. This summer Colin will travel to Israel for the first time. He looks forward to taking in the incredible history and culture first hand. 
Shira Leora Wood-Isenberg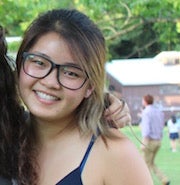 Bachelor of Arts in Psychology, minor in Hebrew and Israel Studies. After graduation, Shira will being working and travel to Asia. 
---
Scott Kommel Meyers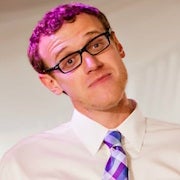 Master of Arts in Religious Studies, Graduate Endorsement in Jewish Studies.
Thesis: Religion of Reason in the New Age
Scott's thesis reassesses the impact of philosophical rationalism within new religious movements by offering a case study of Zalman Schachter-Shalomi's Jewish Renewal movement. Although typically described as a Jewish expression of 1960's American counterculture and New Age religion, Scott uncovered hitherto unnoticed textual and philosophical evidence demonstrating that key elements of Jewish Renewal's ideology are sourced directly from German-Jewish rationalism, namely, the early 20th-century writings of Hermann Cohen. Identifying the rationalist roots of Jewish Renewal poses significant problems for previous scholarship on American Judaism and new religious movements, and his thesis investigates the nature of those problems. Scott will be moving to Charlottesville, VA in August to begin a PhD in Religious Studies at the University of Virginia. He will join their Theology, Ethics, and Culture program studying the interplay of philosophical thought and religious expression.
Adam Harris Sekuler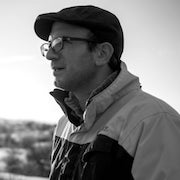 Master of Fine Arts in Filmmaking, Graduate Endorsement in Jewish Studies.
Thesis: Tomorrow Never Knows
Adam's thesis project is a sensitive documentary looking into the life and death of Shar Jones, a transgender person living with early onset Alzheimer's Disease, and the difficult choice he and his wife Cynthia Vitale faced. At its core it's a love story, but one with profound implications for increasing awareness about choice in living and in dying. Next, Adam will move to New Orleans, LA to teach and create more work.
Joshua Stolper Siary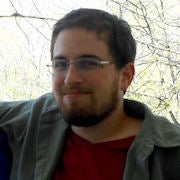 Master of Arts in Religious Studies, Graduate Endorsement in Jewish Studies.
Thesis: Subject Formation in American Jewish Theories of Prayer
Joshua's thesis examines how Joseph B. Soloveitchik and Elie Kaunfer each understand prayer in a way that displays a concern with forming particular types of individuals in possession of the skills, habits, and commitments necessary for addressing the problems each thinker sees with contemporary life. After graduation, Joshua plans to take a year off while considering doctoral programs.
Dillon Brian-Thomas Webster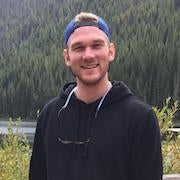 Master of Arts in Religious Studies, Master of Arts in History, Graduate Endorsement in Jewish Studies.
Thesis: Scriptor noster arabicus et tursimany: Jewish Culture Mediation in the Thirteenth-Century Crown of Aragón
Dillon's thesis explores the professional life of Abrahim Abenamies, a thirteenth-century Jewish diplomat in the Crown of Aragon. Abenamies provides a fascinating window into the "Golden Age of Aragonese Jewry." Given the pervading circumstances in Latin Christendom during the thirteenth and fourteenth-centuries, Jewish communities under Christian rule should, at best, have had only modest expectations for success. In the Crown of Aragon, however, members of the Jewish communities leveraged their disadvantaged position in society to achieve success beyond situational expectations. It is precisely because of their unexpected success as outsiders in the socio-religious milieu of Latin Christendom that Dillon turned his attention to this community. With the support of the J. William Fulbright Foreign Scholarship research grant, Dillon will spend the 2017-2018 academic year in Barcelona, Spain conducting research at the Archivo de la Corona de Aragon under the supervision of Dr. Roser Salicrú and in conjunction with the Consejo Superior de Investigaciones Cientificas. Additionally, Dillon has accepted an offer of deferred admission to Brow University's History doctoral program where he will work under the supervision of Dr. Amy Remensnyder.
---
2016-2017 Fellowship & Grant Winners