We are excited to announce that Elias Sacks, Associate Professor of Religious Studies and Jewish Studies, will begin his term as Director of the Program in Jewish Studies on January 1, 2020. We would also like to thank Professor Beverly Weber for serving as Interim Director during the Fall 2019 semester and for all of the wonderful work she did for the Program. Professor Weber will resume her duties as the Progam's Director of Graduate Studies in the Spring 2020 semester.
---
Meet Professor Elias Sacks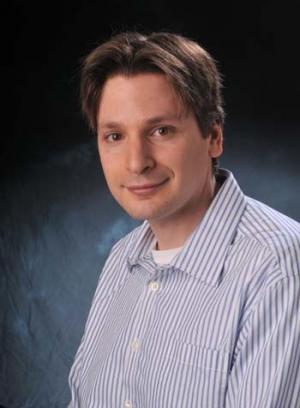 Elias Sacks is an Associate Professor of Religious Studies and Jewish Studies and joined the University of Colorado Boulder faculty in 2012. His research and teaching focus on Jewish thought, Jewish-Christian relations, philosophy of religion, religion and politics, and religious ethics, with a particular interest in the modern period. He is the author of Moses Mendelssohn's Living Script: Philosophy, Practice, History, Judaism (Indiana University Press, 2017), as well as articles on medieval and modern thinkers such as Moses Maimonides, Baruch Spinoza, Nachman Krochmal, Hermann Cohen, Franz Rosenzweig, and Jacob Taubes. Sacks also published some of the first English translations of Moses Mendelssohn's Hebrew writings in Moses Mendelssohn: Writings on Judaism, Christianity, and the Bible (Brandeis University Press, 2011), which was a finalist for the National Jewish Book Award. He sits on the board of the Society of Jewish Ethics and is a past president of the Rocky Mountain-Great Plains Region of the American Academy of Religion / Society of Biblical Literature. Since arriving at CU, he has served as Associate Director of the Program in Jewish Studies, Associate Chair of the Department of Religious Studies, and a member of the Center for Humanities and the Arts steering committee.
"I'm humbled and excited to take over as Director of Jewish Studies because I believe that what we do in this program stands at the heart of what a public university can and must do in the twenty-first century. By fostering the interdisciplinary exploration of global Jewish culture, history, religion, and thought, we provide students with the skills to become critical thinkers and engaged global citizens; we empower faculty to pose new questions and generate new knowledge; and we engage the broader public to wrestle with ethical, political, and religious questions central to contemporary life. I am deeply grateful for Beverly Weber's dedicated service as Interim Director this past semester and for the leadership of our predecessors, Nan Goodman and David Shneer."