Alexander Repenning, Computer Science
Alexander Repenning is a computer science professor at the University of Colorado, a member of the Center for Lifelong Learning and Design at the University of Colorado and the founder of AgentSheets Inc. Repenning's research interests include computer science education, end-user programmable agents, and artificial intelligence. more...

Andrew Martin, Ecology and Evolutionary Biology
Andrew Martin is an EBIO professor at the University of Colorado whose research projects include the landscape ecology and population genetics of rodents associated with plague and Bartonella; the diversity, evolution and biogeography of microbes, the molecular systematics and evolution of sharks and rays; the historical biogeography of neotropical fishes; conservation genetics of endangered trout and desert fishes; rates of molecular evolution; and evolution of multigene families. more...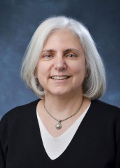 Anne Margaret Dougherty, Applied Mathematics
Anne Margaret Dougherty is a J.R. Woodhull/Logicon Teaching Professor of Applied Mathematics and the Associate Department Chair and Undergraduate Studies Chair for Applied Mathematics. more...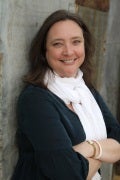 Anne-Barrie Hunter, E&ER and CSL
Anne-Barrie Hunter is co-director of and research associate with Ethnography & Evaluation Research and program manager for the Center for STEM Learning at CU Boulder. Since 1991, she has worked in collaboration with group members to conduct research and evaluations on science, technology, engineering and mathematics (STEM) education initiatives seeking to improve quality and access in these fields. She is co-author of the book, Undergraduate Research in the Sciences: Engaging Students in Real Science, which presents findings on the benefits to students of undergraduate research experiences.  Grounded in this research, she and group members developed and implemented the Undergraduate Research Student Self-Assessment (URSSA) survey, a free online validated evaluation instrument for the assessment of UR programs based in STEM fields. Currently, Hunter is co-PI on a TUES III grant, jointly funded by the NSF and the Alfred P. Sloan Foundation.  As a follow-up study to the influential book Talking about Leaving: Why Undergraduates Leave the Sciences (1997, Seymour and Hewitt, Westview Press), the present study explores contemporary factors affecting students' decisions to stay in or switch from STEM majors.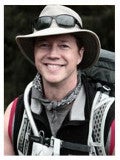 Bradley David McLain, XSci and CSL
Brad McLain is an educational researcher with a doctorate from the University of Colorado in educational leadership and innovation, and co-director of XSci. XSci is the Experiential Science Education Research Collaborative and produces both projects and research based on STEM learning theory and the field of experiential learning. more...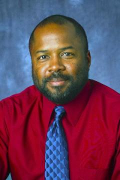 Brian M Argrow, Aerospace Engineering Sciences
Brian Argrow is the Director of Research and Engineering Center for Unmanned Vehicles, University of Colorado. Among his research interests are Unmanned Aerospace Vehicles (UAVs), high-speed and hypersonic aerodynamics, dense gas dynamics, rarefied gas dynamics. more...

Clayton H Lewis, Computer Science
Clayton Lewis is a professor of Computer Science and fellow of the Institute of Cognitive Science. His research interests include cognitive assistive technology, human-computer interaction, educational technology and new approaches to programming. more...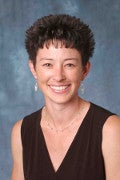 Daria Kotys-Schwartz, Mechanical Engineering
Dr. Kotys-Schwartz's current research endeavors center on engineering education, specifically on how students learn design in engineering. Her research aims to add to the body of knowledge in three research areas identified by the Engineering Education Research Colloquies: Engineering Learning Mechanisms Research, Engineering Diversity and Inclusiveness Research, and Engineering Learning Systems. more...

David Budd, Geological Sciences
David Budd's home-field research interests are related to the deposition and diagenesis of carbonate rocks, and the application of carbonate geology to the understanding of petroleum reservoirs. Principles of carbonate diagenesis, and porosity and permeability evolution, are common themes. more...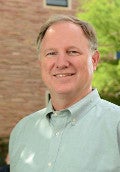 David C. Webb, School of Education
David Webb is Associate Professor of Mathematics Education and the Executive Director of Freudenthal Institute USA, an international research collaborative for mathematics education. Dr. Webb's research interests are in the areas of the preparation of mathematics teachers, classroom assessment, and the design of professional development activities. Recent research projects have focused on studies of teacher change in classroom assessment, the impact of reform curricula on student learning and achievement, and teacher design and use of formative assessment tools. more...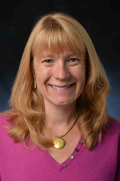 Deborah Wuttke, Chemistry and Biochemistry
Deborah Wuttke has won several teaching awards at CU Boulder from the Young Investigator Award to the University of Colorado College Scholar award. Her in-field research in the Wuttke lab spans two main areas, telomere biology and plasticity in binding. more...

Derek T Reamon, Integrated Teaching and Learning Program
Derek Reamon is a Senior Instructor in the Mechanical Engineering Department and a Co-Director of both the General Engineering Plus Program and the Integrated Teaching & Learning Library. Through his many endeavors, Derek promotes faculty linkages and encourages the development of multi-department curricula initiatives while overseeing more than 20 course sections and promoting disciplinary customization of degree concentrations. more...

Diane Elizabeth Sieber, Engineering
Dr. Sieber's research areas have to do with two eras of technology-driven communication revolution: Renaissance Europe immediately post printing press, and the current networked digital age. She has published on Don Quixote, Spanish Golden Age drama, poetry and historiography, and cartographic works on Spanish Colonial New Mexico. She has also presented papers and published on teaching and learning with emerging technologies in higher education. Recent work includes studies of learning through online social networks, the gamification of educational experience, and addressing digital distraction of students (by laptops, tablets and mobile phones) in classroom settings. more...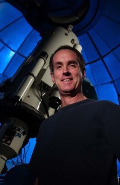 Douglas K. Duncan, Astrophysical and Planetary Sciences
Doug Duncan is a senior instructor in the Department of Astrophysical and Planetary Sciences and director of Fiske Planetarium at the University of Colorado Boulder. An advocate for pioneering methods of instruction, Duncan was one of the first CU faculty members to start using "Learning Assistants," a nationally recognized CU STEM (Science, Technology, Engineering and Mathematics) program that introduces younger undergraduates to teaching. The program has increased the number of K-12 science teachers in Colorado that have degrees in both science and education. more...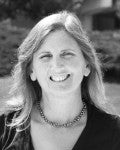 Elisabeth Stade, CSL
Beth Stade is a Mathematics Lecturer who works in the Libby Arts Residential Academics Program. more...

Eric Stade, Mathematics
Eric Stade is a President's Teaching Scholar and Professor in the Department of Mathematics. Eric Stade studies automorphic forms, which lie at the intersection of number theory and harmonic analysis. In particular, Eric is interested in the interplay between the Fourier theory of automorphic forms and the classical study of generalized Barnes integrals and hypergeometric series. more...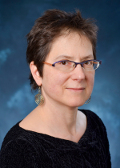 Jean Hertzberg, Mechanical Engineering
Prof. Hertzberg's research interests center around pulsatile, vortex dominated flows with applications ranging from combustion to cardiac and pulmonary fluid dynamics. Three dimensional flows and vortex rings of varied shapes are longtime favorites. Prof. Hertzberg pioneered a unique course on flow visualization and uses flow vis in research whenever possible. Her interests also include engineering education research, including the impact of visualization on fluids education. more...

Jenny Knight, Molecular, Cellular, and Developmental Biology
Jenny Knight works in two main areas; course transformation and science education research. Jenny has been using and encouraging others to use interactive techniques in biology courses for more than 4 years. In particular, Jenny focuses on the use of learning goals, group work, clickers, in class problem solving and "just in time teaching". more...

Katherine Perkins, PhET Interactive Simulations
Kathy is Director of the PhET Interactive Simulations Project and Director of CU's Science Education Initiative. She is also an Associate Professor Attendant Rank in Physics, specializing in PER. Her work in science education research has focused on: pedagogically-effective design and use of interactive simulations; sustainable course reform; students' beliefs about science; and institutional change. Before arriving at CU, she was trained as an experimental physicist and atmospheric scientist at Harvard University, and transitioned to physics education research in January 2003 as a post-doctoral researcher with Carl Wieman. more...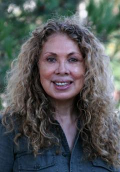 Kris Diane Gutierrez, School of Education
Kris Diane Gutierrez's research examines learning in designed learning environments, with particular attention to students from non-dominant communities and English Learners. Her work on Third Spaces examines the affordances of syncretic approaches to literacy learning and re-mediation of functional systems of learning. more...

Laurie S. Langdon, LA Program and NOYCE
Laurie has always been drawn to the unique challenges of teaching and learning and finds the complexity of studying how students learn chemistry very rewarding. In her position as Science Teaching Fellow within the CU Science Education Initiative (SEI), she has had opportunities to work with faculty to develop course learning goals, assess student learning, and implement research-based instructional approaches. As part of this experience, she became involved in the Colorado Learning Assistant program and it has proven very rewarding more...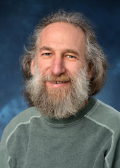 Mark Gross, ATLAS
Mark Gross is the director of the ATLAS institute at CU Boulder and the co-founder of two Boulder-based companies including Blank Slate Systems, which was founded in 2013 and creates software-based design tools such as a digital sketchpad that allows users to create blueprints for laser cutters. His other company is Modular Robotics, which was established in 2008 and makes robot construction kits for kids. more...

Melissa Dancy, Physics and CSL
Melissa is on the faculty in physics department, focusing on physics education research. Her specialty is examining faculty and institutional change, and she is widely recognized for her work in these areas. Her work is cited in the National Academies studies, National Science Foundation calls, and policy briefs.  more...

Michael A Dubson, Physics
Michael Dubson is a Senior Instructor in the Physics Department, is the Associate Chair for Undergraduate Studies and is am a member of the Physics Education Research Group at CU where he does research on curricular reform. more...

Michael Klymkowsky, Molecular, Cellular, and Developmental Biology
Michael Klymkowsky's research interests include embryonic patterning, gene regulatory networks, effective teacher education, coherent biology course and curricular design and delivery, improving student learning. more...

Noah D Finkelstein, Physics and CSL
Noah Finkelstein is a Timmerhaus Teaching Ambassador and President's Teaching Scholar whose field of focus is Physics Education Research. Noah is a physicist who creates and studies conditions which promote students' interest and ability in physics, education and the intersection of these domains. He am deeply committed to blending research, teaching, and community partnership. more...

Paul Chinowsky, Civil, Environmental, and Architectural Engineering
Professor Chinowsky is currently conducting research in the areas of infrastructure adaptation to climate change and high performance organizations in the EPC industry. In the area of climate change, Prof. Chinowsky has developed one of the first models which place an engineering perspective on infrastructure adaptation in direct response to climate change. He is currently working on research for groups including the Environmental Protection Agency, United Nations, and the World Bank to continue to refine these models and provide a global baseline for infrastructure adaptation costs. more...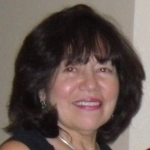 Robbie Martinez, CSL
Robbie Martinez's current work is as an Administrative Assistant for the Center for STEM Learning. more...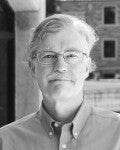 Robert Parson, Chemistry and JILA
Professor Parson's research group generally focuses on a few related problems at any given time, but the analysis of these problems involves a wide variety of theoretical concepts and techniques ranging from ab initio electronic structure calculations, to classical and quantum molecular dynamics simulations, to purely analytical theory. Most of the problems under investigation are closely tied to experimental work at CU or elsewhere. more...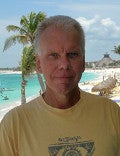 Robert Tubbs, Mathematics
Robert Tubss's current research is focused on Number Theory, especially Transcendental Number Theory, the Intellectual History of Mathematical Ideas and Mathematics and the Humanities.  more...

Seth Hornstein, Astrophysical and Planetary Sciences
Seth Hornstein is Senior Instructor in the Department of Astrophysical & Planetary Sciences at the University of Colorado Boulder and the Observatory and Education Director of Sommers-Bausch Observatory. more...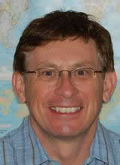 Stanley A. Deetz, CSL
Stan Deetz is a Professor in the Graduate School, University of Colorado at Boulder. Director of the Center for the Study of Conflict, Collaboration and Creative Governance and the Peace and Conflict Studies Program; Project Management Team for Institutional Evaluation and Transformation for the Center for STEM Learning (CSL); and a President's Teaching Scholar. more...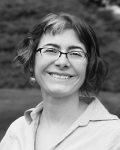 Stephanie Viola Chasteen, Physics and CSL
Dr. Chasteen's professional activities focus on the dissemination of research-validated instructional methods to science faculty at CU and beyond. more...

Steven J. Pollock, Physics
Prof. Pollock's research is in the field of Physics Education Research (PER), investigating student learning in large and small scale physics classes, and the constraints and opportunities involved in replicating 'proven' curricular practice, as well as extending educational models to the upper division. He has implemented and studied 'Tutorials in Introductory Physics' at CU, along with supporting and investigating TA and Learning Assistants' pedagogical development. more...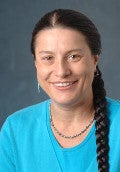 Valerie K. Otero, School of Education
Valerie Otero is professor of science education. Dr. Otero's research explores the dynamic nature of the learning environment and how it influences (and is influenced by) the evolution of students' ideas. She also studies prospective and practicing teachers' conceptions of students' prior knowledge, and teachers' conceptions of the use of students' prior knowledge for teaching and learning. Her teaching interests are in the areas of elementary science methods, the nature of science, and physics for prospective elementary teachers. more...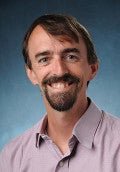 William Penuel, School of Education
Professor Penuel's current research focuses on teacher learning and organizational processes that shape the implementation of educational policies, school curricula, and afterschool programs. He examines learning and development from sociocultural, social capital, and complex social systems perspectives. In one project funded by the National Science Foundation, he is developing and testing models of teacher professional development related to the Next Generation Science Standards. more...

William Tarantino, CSL
William Tarantino is the Business Manager for the Center for STEM Learning. more...
If you are interested in becoming a fellow of the Center for STEM Learning, please email CSL@Colorado.EDU.