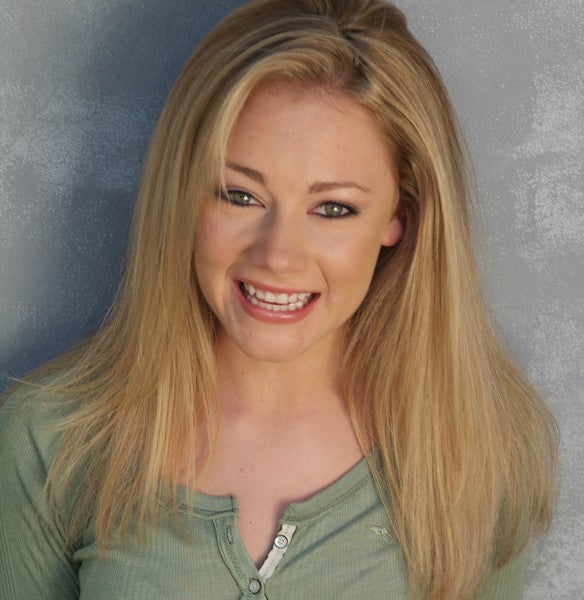 The Casey Feldman Award for Transportation Safety Reporting is open for applications.
The award honors Casey Feldman, a senior journalism student at Fordham University who was killed in 2009 by a distracted driver. It is sponsored by the Casey Feldman Foundation and by the journalism department at the College of Media, Communication and Information. Casey Feldman's parents, Joel Feldman and Dianne Anderson, created the foundation to provide scholarships for students and to support work that will help put an end to distracted driving.
"Recognizing the power of the press to amplify what all of us who are involved in transportation safety do, my wife and I created an award for transportation reporters in Casey's memory," said Joel Feldman. "By doing so we wanted to encourage and reward reporters who tell great stories that are helping to keep us safer on our roads."
The Casey Feldman Award recognizes exceptional work produced between Nov. 1, 2021, and Oct. 31, 2022, by a reporter or reporting team in print and/or online platforms in the United States.
Entries should take the form of a story or series about one topic and/or event related to transportation safety. The first-place prize is $2,000, and two honorable mentions, which will receive $500 each, also will be awarded.
Applicants can submit their work through the Casey Feldman Award page on the CMCI website until 11:59 p.m. Friday, Dec. 9. Entries should include PDF files or URL links for relevant stories and a cover letter of nomination from the entrant and/or their sponsoring publication. Please direct any questions to Lisa Guinther.
"My daughter Casey had a passion for journalism. At the time of her death she was news editor of her college newspaper," Feldman said. "In expressing their condolences, many of her colleagues told us that Casey taught them that reporters have the power to change the world for the better by telling great stories."
The Casey Feldman Foundation is a 501(c)(3) public charity that was founded by Joel Feldman and Dianne Anderson after their 21-year-old daughter, Casey, was killed by a distracted driver in 2009. Its purpose is to make the world a better place and roads safer for everyone. In honor of Casey Feldman's commitment to service, the foundation provides scholarships, animal welfare and service programs, research-based safe driving presentations and more.
The College of Media, Communication and Information opened in fall 2015 as the first new college on the University of Colorado Boulder campus in 53 years. CMCI was created to match the times we live in—times of revolutionary change in the way people communicate, the tools they use to do it and the impact that change has on society.  
CMCI offers seven areas of academic specialty, including Advertising, Public Relations and Media Design; Communication; Critical Media Practices; Information Science; Intermedia Art, Writing and Performance; Journalism; and Media Studies.