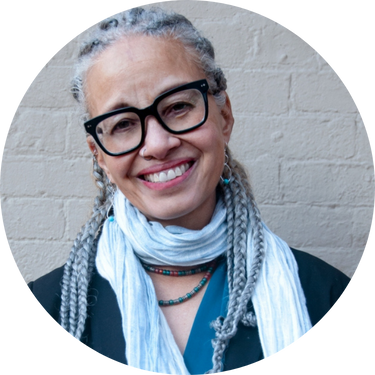 On Sept. 12, the College of Media, Communication and Information will welcome award-winning journalist Linda Villarosa (Jour'81) to CU Boulder to discuss her new book, Under the Skin: The Hidden Toll of Racism on American Lives and on the Health of Our Nation.
CMCI invites the CU and Boulder community to join in a conversation with Villarosa on Under the Skin and its exploration of the intersection between race and health care at 5 p.m. Monday, Sept. 12, in Old Main. The Boulder Book Store will have copies of her book for sale at the event.
Villarosa is a journalist, author, editor, novelist and educator who frequently covers race, inequality and health. Under the Skin, published June 2022, dives deeper into these topics, exploring the intersection of race and health care, and how the American health system fails some of its most vulnerable constituents.
During her decadeslong career, Villarosa has edited the health pages of The New York Times and served as executive editor of Essence Magazine where worked on numerous award-winning articles. In addition to her current work as a contributor to The New York Times Magazine, Villarosa is a journalist-in-residence at City University of New York, and she teaches journalism, medicine and Black studies at The City College of New York in Harlem.
She has also written and co-written a number of books, such as Body & Soul: The Black Women's Guide to Physical Health and Emotional Well-Being, which sold more than 200,000 copies, and Passing for Black, which was a Lambda Literary Award finalist.
Villarosa's writing often looks at the health of African Americans, the effects of discrimination on Black health, and other racial health disparities, particularly as they relate to Black women. Her cover piece for The New York Times Magazine, "Why America's Black Mothers and Babies Are in a Life-or-Death Crisis" was a finalist for a National Magazine Award. Her essay on medical myths was included in "The 1619 Project," a Pulitzer-winning initiative by The New York Times Magazine.
"I was using the Black mothers' and babies' story as a jumping off point to talk about racial health disparities in the United States," said Villarosa in an interview with Fresh Air's Terry Gross. "Then I started working on 'The 1619 Project' essay, and then I realized, 'Wait a minute. This story goes back further.'"
Under the Skin is the culmination of years of reporting and research. In the book, Villarosa uses data analysis and research studies to explore ways that race and health care interact. She features conversations with people who have felt failed by the system. Her book aims to highlight disparities that are often ignored and validate those who are most affected.
"An Evening with Linda Villarosa" is presented by CMCI, the College of Arts and Sciences, Renée Crown Wellness Institute, University Libraries, Center for African and African American Studies, CMCI Student Government, Colorado School of Public Health, CU Advancement, the Department of Ethnic Studies, the Department of Women and Gender Studies, and the College of Arts & Science's Justice, Equality, Diversity and Inclusion (JEDI) initiative.
This event is the first of several activities celebrating the centennial anniversary of the Department of Journalism. On April 21, 1922, the University of Colorado Board of Regents voted to establish the department and to launch the university's first four-year journalism degree program. During the 2022–23 academic year, our celebration will continue in our magazines, events on campus, multimedia projects and social media channels.