More than 100 students will be graduating from the College of Media, Communication and Information on Dec. 16, 2016. Here are short profiles of four winter graduates:
---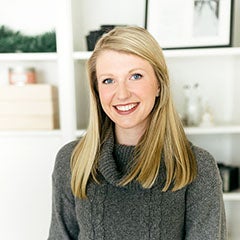 Danielle Edwards
Graduating with a BA in Communication
Academic Leadership Award
Danielle Edwards will spend the month after graduation in Tanzania, volunteering to help local women develop their entrepreneurial skills and secure their financial independence. For Edwards, the work is motivated by a desire to reduce gender inequality through communication.
"We often create these systems that set women and minority groups up for failure," she explains. "But you can't fix those systems if you can't understand them and explain them to others." With that goal in mind, Edwards has studied topics at CU ranging from business, to advertising, to organizational communication. Through four internships she's gained experience in public relations, marketing and both corporate and nonprofit communications.
"My degree has really given me insights into what people are trying to say, how miscommunications can happen, and how your upbringing and background can shape how you communicate," she says.
After her month in Tanzania, Edwards will start an internship with the Colorado Department of Transportation, which she hopes to follow with a master's program in organizational and social psychology in London. She is determined to become an expert at changing processes within large organizations and using those skills to reshape unequal systems.
---
Leala King
Graduating with a BS in Journalism (Advertising)
Outstanding Graduate Award
After graduation, Leala King will start work as copywriter at an ad agency in Las Vegas. She says her love of language drew her to copywriting. "I communicate best through language. I've written for my whole life. Postcards, journals, birthday cards. As a copywriter, I like using short, quick lines that are like little puzzles: where one word can have two meanings."
At CU, King has been an accomplished advertising student. As president of the Ad Club, she organized trips for students to New York City and San Francisco to visit ad agencies and conferences. She also completed a major in Spanish for Business and studied abroad in Chile. (The firm she will be joining after graduation has several clients in Mexico City.)
But some of her best memories at CU came from the times she competed in the One Show advertising competition with her classmates. Her team invested countless hours over several weeks to perfect their mock ads for the competition. "Even though it sucks to stay up until 5 a.m.," she remembers, "you get really close to everybody and do really good work."
---
Steven Nelson
Graduating with a BS in Journalism (Broadcast News)
When Steven Nelson took his first class in television production at CU, he says "it was like a magician showing their tricks." Nelson grew up steeped in broadcast culture. Throughout grade school, he woke up to San Francisco's morning DJs and he avidly followed late night TV hosts.
After three semesters as an undecided student at CU, his passion for broadcast and video drew him to the broadcast journalism track within CMCI. At first, Nelson was overwhelmed, needing to write out every step for the first three-minute studio segment he directed. After several years as an anchor and director for CU's weekly student sports show, he now comfortably directs thirty-minute shows without notes.
Nelson knows that, like many in the television industry, he will need to start small after graduation and work his way up. "I'm gonna' start firing away with my resume to all sorts of TV and radio stations," he says. He hopes to eventually anchor or direct major sports broadcasts. "I love the uncertainty of live TV."
---
Jessica Weed
Graduating with a BA in Communication
Academic Achievement Award
As a young child, 'teacher' was Jessica Weed's favorite game to play. She had always considered teaching as a future career, but it wasn't until she came to CU that she discovered a focus: special education. In a freshmen year class on disability in American society, Weed became fascinated with how we communicate about disabilities.
"I think that the way we talk about disabilities is really interesting. Even the word disability. It can be problematic," she explains. And she feels her communication classes have given her new perspective on how we discuss disabilities. "Communication makes you think deeply about the world around you. It makes you think about why I say things and how I say them."
After graduation, Weed plans to work with special education students in Colorado schools as a paraprofessional.