Featuring The Reminders, Linqua Franqa (Mariah Parker), Rennie Harris, and Sacramento Knoxx.  Moderated by Michael Jeffries, Wellesley College.
This presentation is part of Hip-Hop in Times of Pandemic and Protest, a series of events in March that explore the music, politics, performance, and pedagogy of Hip-Hop.
The event took place on Wednesday, March 17th at 6:00 MST online.  The event recording is presented below.
---
---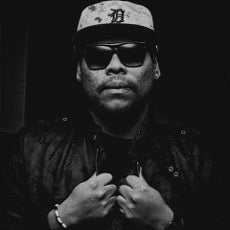 Sacramento Knoxx is a hardworking interdisciplinary artist with strong roots in Detroit from the southwest side. He produces a sound of electronic, indigenous, ghettotech, afro-latino, hip hop, soul, and rhythm & blues. 
Knoxx's versatile background with different forms of music allows him to blend traditional and contemporary styles creating dynamic storytelling experiences with live music performances, dancing, and video projections that take audiences on a participatory journey and a creative experience. Currently he shares interactive music performances, blending captured moments in life and creative imagery through large projection motion graphics. Building from raw experience and grit his works sends vibrations to help assemble the worlds we want to live in.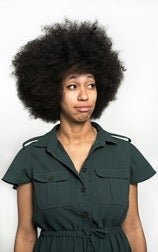 Linqua Franqa (Mariah Parker) is part of a new wave of young women of color entering politics. She first made headlines after being sworn in as an Athens-Clarke County Commissioner, at age 26, with her hand on a copy of The Autobiography of Malcolm X held by her mother. Photos of her taking the oath went viral, highlighting the growing numbers of millennial Black women making their voices heard in local politics nationwide. 
Mariah is also openly queer, a hip-hop artist (her stage name is Linqua Franqa), a PhD candidate in linguistics at the University of Georgia where she is also a graduate teaching assistant in the Department of Language and Literacy Education, and a community organizer dedicated to transformative politics and civic engagement. As County Commissioner, she is focusing on creating economic stability and racial justice as well as criminal justice reform and raising the minimum wage.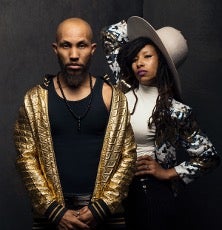 A rare and remarkable musical duo with undeniable magical chemistry, The Reminders transcend the bounds of expectation to uplift and entertain. They seamlessly blend razor sharp rhythms and raw, soulful vocals with reggae-tinged hip-hop beats to highlight their relevant and inspiring messages. The couple shares a partnership in both music and life as Samir and Aja have been married for over a decade. 
The Reminders have been recognized and applauded for their work internationally through concerts, tours, music awards, TV and radio appearances. They have shared the stage with artists such as Snoop Dogg, Nas, and Big Boi and have toured with Ms. Lauryn Hill.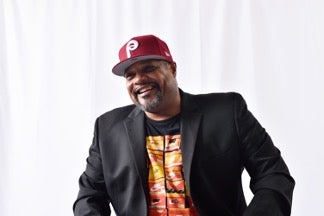 "Harris is the most respected - and, to my knowledge, the most brilliant Hip-hop choreographer in America" ~The New Yorker~  
"The Basquiat of the US. Contemporary dance scene, Rennie Harris has literally embodied the history of hip-hop dance."  ~London Times~ 
In 1992 Rennie Harris founded the Harris Puremovement American Street Dance Theater, a street dance company dedicated to preserving and disseminating Hip-hop culture. Credited with creating the term, "Street Dance Theater," and coining the term, "Hip-hop Concert dance," Harris' first evening-length work entitled "Rome & Jewels" remains the longest touring hip-hop dance theater work in American history and has been the recipient of three Bessie Awards, four Black Theater Alvin Ailey Awards, a Herb Alpert award, and a nomination for a Lawrence Olivier Award (UK). "Rome & Jewels" has performed for sold-out audiences nationally and internationally.  Harris is known for bringing "social" dances and styles to the "concert" stage, creating a cohesive dance style that finds a cogent voice in the theater.  He is featured in Rose Eichenbaum's Portraits of America's Great Choreographers with dance legends such as Carmen de Lavallade, Judith Jamison, Fayard Nicolas and Gregory Hines. Rennie Harris was awarded a Master of African American Choreography Medal from the Kennedy Center, was voted one of the most influential people in the last one hundred years of Philadelphia history, and has been compared to twentieth-century dance legend Alvin Ailey and Bob Fosse. He is a United States Artists Rose Fellow, Guggenheim Fellow, PEW Charitable Trust Fellow, USA Artist of the Year Fellow, and he served as an ambassador of Hip-hop/Street dance for President Ronald Reagan (1986). In 2012 he served as an ambassador of Hip-hop for President Barack Obama in the Middle East. In addition, Harris is a recipient of the Palm Desert Festivals Lifetime Achievement Award, Dance Magazine's Living Legend Award and in 2020 he received the Doris Duke Artist Award.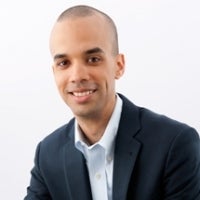 Michael P. Jeffries is Dean of Academic Affairs, Class of 1949 Professor in Ethics, and Professor of American Studies at Wellesley College. He holds a PhD from Harvard University and works at the intersection of race, culture, and politics. Dr. Jeffries is the author of three books. Behind the Laughs: Community and Inequality in Comedy (Stanford University Press, 2017) explores the world of professional comedy, where social and professional demands force artists to build strong communities in an industry divided along lines of race, class, and gender. Paint the White House Black: Barack Obama and the Meaning of Race in America (Stanford University Press, 2013) uses Obama's presidency to demonstrate how race relies on other social forces, like gender and class, for its meaning and impact. Thug Life: Race, Gender, and the Meaning of Hip-Hop (University of Chicago Press, 2011) puts the spotlight on hip-hop fans and describes how everyday listeners define hip-hop and use it in their lives. Dr. Jeffries has published dozens of essays and works of criticism in The New York Times, The Atlantic, The Guardian, and The Boston Globe, and has been interviewed by The Washington Post, The New York Times, NPR, and other outlets.