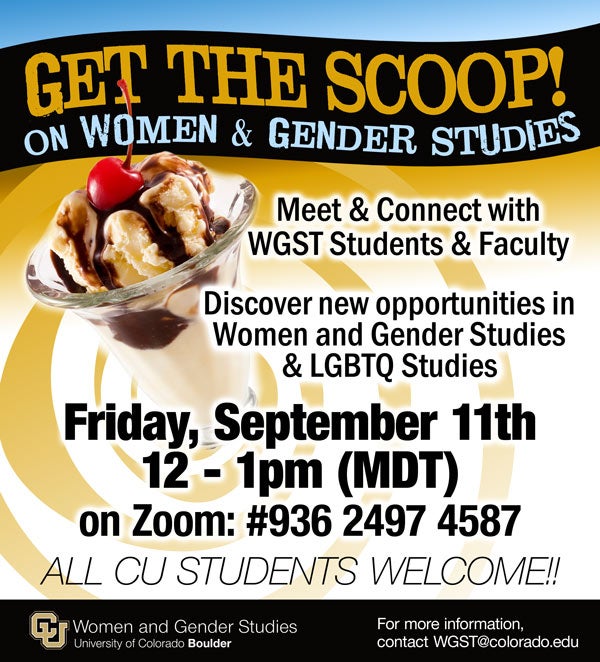 Join us for a "virtual ice cream social",
Friday, September 11th, from 12-1pm
via Zoom at https://cuboulder.zoom.us/j/93624974587
Meet and connect with WGST students & faculty!
Learn more about the WGST major & minor,
certificates in LGBTQ Studies,
and Global Gender & Sexuality Studies,
opportunities for research
and opportunities for activism!
All CU students welcome.