Women's Reproductive Health & Justice: Young Activists' Perspectives
As part of our Activist-in-Residence program, the Women and Gender Studies department invited two young local activists to the Hazel Gates Woodruff Cottage in early April to lead a day of workshops and discussions centered on women's reproductive health, reproductive justice, and community outreach.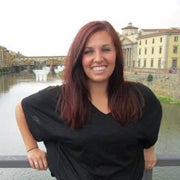 Brittany Burton
The morning workshop, "Reproductive Justice and Access" was led by Brittany Burton, the executive coordinator for Boulder Valley Women's Health Center, and a WGST alumna. Brittany graduated from CU-Boulder in 2011 with a BA in women and gender studies as well as a certificate in Peace and Conflict Studies, and as a student activist at CU she participated in WAGON (now the Gender Justice League) and helped bring Denim Days to campus. At this event, she discussed her own mission at BVWHC, ensuring the availability of high-quality women's reproductive and sexual health services, and spoke about difficulties women in other areas endure when these services aren't readily available.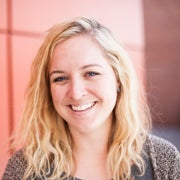 Jillian Coffey
Jillian Coffey, a field organizing specialist for Planned Parenthood of the Rocky Mountains, led the afternoon workshop "Community Outreach & Community Building on Women's Reproductive Health" where she shared her own story of her work to increase Planned Parenthood's outreach across the state of Colorado. Jillian graduated from James Madison University with degrees in international relations and nonprofit studies and is also a member of the Colorado Reproductive Freedom Coalition, which fights anti-choice and anti-reproductive freedom legislation in the state legislature through volunteer-based lobbying efforts.
Registered students were also treated to lunch, giving them an opportunity to ask questions and further the discussion with both our invited activists and several faculty members who were in attendance. Students enjoyed the opportunity to learn more about reproductive justice, and about the specific career paths these young activists have pursued, and we appreciate the time both young women took to teach us more about what they have learned so far in their careers in activism.