We are proud to announce that Deepti Misri, associate professor of women and gender studies,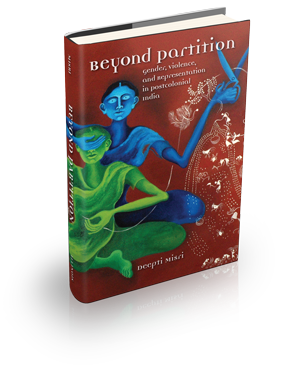 has been recognized for her recent publication Beyond Partition: Gender, Violence, and Representation in Postcolonial India, as the latest recipient of the Eugene M. Kayden Book Award in Literary Studies.
This award is given annually to a CU-Boulder faculty member whose work exemplifies excellence in scholarly writing, and includes grants for both research and to fund a future author-meets-critics symposium. This symposium, which will be open to the wider academic community and the public, and is scheduled for spring 2017, will involve both the author and experts in the author's field who will present critiques of the book to which the author will respond.
Eugene M. Kayden was a Russian-born CU-Boulder alumni who was a distinguished professor of economics, and an accomplished translator of Russian plays, poems, and other literary works. He believed that the best way to achieve cultural understanding was through the sharing of literature, and his substantial gift to his alma mater has funded this prestigious recognition. Faculty from different areas of the humanities are invited to submit their manuscripts for consideration; this year's award was representative of the best in literary studies, including English literature, non-English literatures and comparative literature.