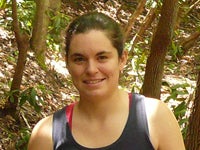 Biography
Jessica Hedgepeth Balkin is a PhD student in Anthropology at the University of Colorado at Boulder. Her focus on the archaeology of Oaxaca, Mexico, began during her undergraduate studies at Brandeis University, with Jeffrey Blomster as her advisor. For her 2003 senior honors thesis, Hedgepeth Balkin examined Early-Late Formative ceramic production at Etlatongo with support from a Jane's Travel Grant from Brandeis. 
In 2005, Hedgepeth Balkin began her graduate studies with Dr. Arthur Joyce as her advisor at the University of Colorado, Boulder. Her 2009 MA thesis focused on the domestic economy of Early Postclassic (800-1100 A.D.) Río Viejo, Oaxaca, and was published as a monograph in 2010. Jessica's two seasons of laboratory research were supported by six small grants, including a Sigma Xi Grant-in-Aid of Research. Arthur Joyce and colleagues co-authored a household archaeology article with Jessica (in prep) which features information from her thesis. 
Since 2010, Hedgepeth Balkin has been pursuing her doctoral studies at CU Boulder.  Her research utilizes Geographic Information Systems (GIS) to examine the dynamic relationship between the environment and human land use during the prehispanic era in the lower Río Verde Valley. Hedgepeth Balkin's dissertation fieldwork (2012, 2014) focuses on ancient land use by expanding the region's archaeological survey. 
Biografía
Jessica Hedgepeth Balkin es estudiante del doctorado en Antropología en la Universidad de Colorado, Boulder (University of Colorado, Boulder). Su enfoque en la arqueología de Oaxaca, Mexico comenzó durante sus estudios de licenciatura en la Universidad Brandeis, donde su asesor fue Jeffrey Blomster. En el año 2003 realizó su tesis de licenciatura con honores, Hedgepeth Balkin examinó la producción de cerámica del Formativo Temprano-Tardío del sitio de Etlatongo. Para dicha tesis recibió la beca de viaje Jane (Jane's Travel Grant) otorgado por la Universidad Brandeis.
En 2005, Hedgepeth Balkin empezó sus estudios de postgrado en la Universidad de Colorado, Boulder con el Dr. Arthur Joyce como su asesor. Su tesis de maestría (2009) se enfocó en la económica doméstica en Río Viejo, Oaxaca durante el Postclásico temprano (800-1100 d.C), y fue publicada como una monografía en el año 2010. Las dos temporadas de investigación en laboratorio de Jessica fueron financiadas por seis becas pequeñas, incluyendo una beca Sigma Xi Grant-in-Aid of Research. Arthur Joyce y colaboradores escribieron junto con Jessica un artículo acerca de la arqueología domestica (en preparación), que incluye información de su tesis.
Desde 2010, Hedgepeth Balkin se encuentra realizando sus estudios doctorales en la Universidad de Colorado, Boulder. Su investigación utiliza Sistemas de Información Geográfica (SIG) para examinar la relación dinámica entre el medio ambiente y el uso humano del terreno durante la edad prehispánica en el valle del Bajo Rio Verde. El trabajo de campo de la tesis doctoral de Hedgepeth Balkin (2012, 2014) se enfoca en el uso antiguo de la tierra, ampliando el área recorrido arqueológico de la región.