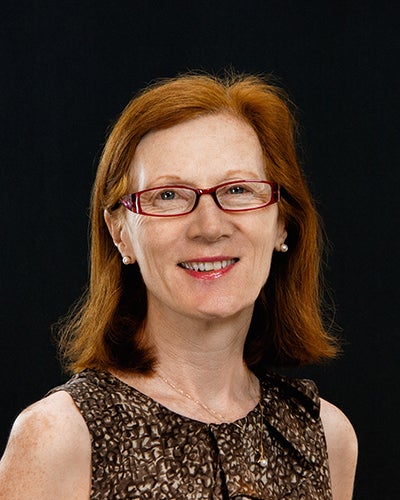 Congratulations to JILA Fellow and Physics Professor Margaret Murnane for winning the Frederick Ives Medal/Quinn Prize, the highest award of The Optical Society. The Award was announced on February 16, 2017.
According to their site, Murnane earned the award, "For pioneering and sustained contributions to ultrafast science ranging from femtosecond lasers to soft x-ray high-harmonic generation to attosecond studies of atoms, molecules and surfaces". She is the first woman to receive this Medal in its nearly 90-year history.
The Frederick Ives Medal/Quinn Prize is the latest in a string of awards that Professor Murnane has earned, including the prestigious RDS Irish Times Boyle Medal, and a John D. and Catherine T. MacArthur Foundation fellowship, or "genius grant".
"No one wins these awards alone in a vacuum," Professor Murnane said. "I am so fortunate to be co-leading a team in AMO science and applications - with my husband Henry Kapteyn and a super-talented, amazing group of Graduate students and postdocs; all of whom are winning awards and trailblazing in their own careers."
According to the OSA site, the Frederick Ives Medal/Quinn Prize, "was endowed in 1928 by Herbert E. Ives, a distinguished charter member and OSA President, 1924 and 1925, to honor his father who was noted as the inventor of modern photoengraving and for his pioneering contributions to color photography, three-color process printing, and other branches of applied optics."
As part of the award process, Murnane will present a plenary address at OSA's Annual Meeting in September, 2017.