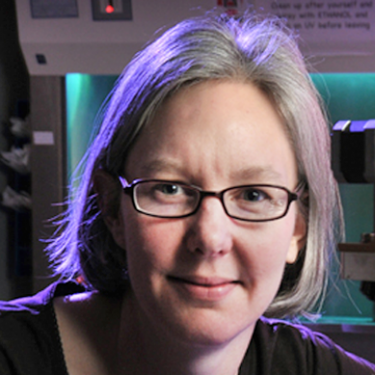 Stephanie Bryant
Dear MSE community,
With the fall semester underway, I wanted to take this opportunity to formally introduce myself as the director of the Materials Science and Engineering Program. I have had the pleasure of meeting and interacting with many of you over the years, as I have been a faculty member of the program going back to its founding.
My tenure as director comes at a time of great challenges, going back to at least early 2020 when our campus suspended in-person classes in response to the onset of the global pandemic. What followed that summer was the largest mass-scale protest movement for racial justice in U.S. history, one that continues to reverberate throughout our country. Since that moment, diversity, equity and inclusion have become top priorities for higher education institutions, CU Boulder included.
As director of the Materials Science and Engineering Program, it is my responsibility to build a community that is diverse, inclusive and welcoming to our students, faculty and staff. Our community is built upon a recognition of the social, cultural, environmental and economic injustices that continue to define education and opportunity outcomes for the people of Colorado and the nation.
My interest in and devotion to these issues was a part of my upbringing. I was born and raised in Houston, Texas, in a part of Harris County that was and continues to be very diverse. My mother had grown up in New Orleans during the era of formal and legal segregation, and she wanted to raise me in a diverse and dynamic city and to cultivate principles of equity and inclusivity during a time when those values were not widely shared.
After accepting a faculty position here at CU Boulder, I will admit to experiencing some culture shock. Compared to Houston, Boulder's population was significantly less diverse. As a program director and tenured faculty member, I recognize the privilege and responsibility I have to help create a more welcoming environment for our program's community. To that end, I recognize that our program lacks the diversity of Colorado and the broader country at large and feel that greater representation will inevitably create a stronger and better program.
Our faculty and staff leadership has already begun taking steps to increase representation and diversity in our student population. We are focusing on increasing the diversity of our applicant pool and enrolled student population—and ultimately those who go on to earn a degree through our program. We have changed how applications are evaluated—putting less weight on pure academic performance and more emphasis on looking at the whole student: who they are, where they come from, their life experiences and their professional and academic backgrounds. This measure alone has resulted in the most diverse incoming class of students since the program's founding.
Currently, we are working to establish partnerships and recruiting pipelines with institutions that serve historically underrepresented groups. We hope to create and sustain long-term recruiting collaborations that will provide opportunities for undergraduates looking to build careers in the exciting world of materials science and engineering. We are also beginning to plan for ways to foster a greater sense of community for current and future students and faculty, and we are exploring opportunities to increase the level of support we can provide to our students as they navigate the program.
Experience has shown me that diversity efforts and academic excellence go hand in hand. As we remain focused on student potential to contribute to research, persistence and commitment—in addition to academic performance—we will create a more diverse community and increase successful research and academic outcomes. We are committed to building an MSE community that is welcoming, effective and supportive of all students.
It is to that end that I invite the MSE community to engage with the question: How can we build a more inclusive, welcoming and successful community of students and researchers? The best research is often collaborative, open to challenges and continually reassessed. Building a better research community will be no different.
Let us get to work.