Klezmer Concert with Cookie Segelstein and Joshua Horowitz of Veretski Pass
Monday, September 16, 2019 | 7:30 PM
Grusin Music Hall in the Imig Music Building, CU Boulder Campus
---
The Program in Jewish Studies and College of Music welcomed Cookie Segelstein and Joshua Horowitz of Veretski Pass for a free concert on the CU Boulder campus. Cookie Segelstein and Joshua Horowitz are two members of Veretski Pass, a klezmer music group based in Berkeley, CA. Veretski Pass has a mix of Jewish, Romanian, Ottoman, Moldavian, and Polish influences, amongst others. Their free concert will feature music from Veretski Pass's latest release, The Magid Chronicles. The project draws on material from Sofia Magid, a Soviet Jewish ethnomusicologist, who worked intensively to document Jewish music in Belarus and Ukraine during Joseph Stalin's regime. Magid's 600 recordings contain rare examples of women's songs and instrumental pieces. The project also features music from Moyshe Beregovski and includes Romanian, Turkish, Greek, and Hutsul traditions. 
---
Colloquium: Modes, Ethnography, and Creativity in Klezmer Music
Tuesday, September 16, 2019 | 2:00 PM - 3:00 PM
Imig Music Building C-125, CU Boulder Campus
In the first part of this colloquium, Horowitz demonstrated internal modal characteristics of klezmer (Jewish instrumental music from Eastern Europe), drawing connections to both the Ottoman maqam system and Ashkenazi cantorial gestures. In the second part, Horowitz and Segelstein engaged in conversation with Yonatan Malin about their backgrounds in klezmer music and paths towards new and traditional works, using 1930s field recordings of the Soviet ethnographer Sofia Magid.
Klezmer Workshop
with Cookie Segelstein and Joshua Horowitz
Tuesday, September 17, 2019 | 7:30 PM
Congregation Bonai Shalom
Segelstein and Horowitz lead a workshop for all instruments. They taught klezmer melodies, ornaments, and accompaniment styles from the Carpathian Bow. This workshop was free and open to the public and no prior experience with klezmer was required.
---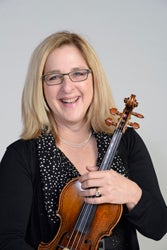 Cookie Segelstein, violin and viola, is the founder and director of Veretski Pass. She was principal violist in Orchestra New England and assistant principal in the New Haven Symphony. Segelstein also served as a faculty member at Southern Connecticut State University and staff member at KlezKamp, KlezKanada, Klezfest London, and other international festivals. Active as a Holocaust educator and curriculum advisor, she has been a frequent lecturer at the Women's Correctional Facility in Niantic, CT. She is a member of the Band Budowitz and has performed with Kapelye, The Klezmatics, the Klezmer Conservatory Band, and more.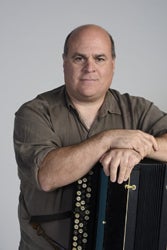 Joshua Horowitz, chromatic button accordion, cimbalom, and piano, is a founding member of Veretski Pass. He taught Advanced Jazz Theory at Stanford University with the late saxophonist Stan Getz and was Music Director of the Klezmer Festival Fürth in Germany for over a decade. Horowitz recently finished orchestrating and composing the missing movements for the only European Yiddish Opera by Henekh Kon. He is the recipient of more than 40 awards for his work as a composer and performer. He is also the founder and director of Budowitz and has performed with Itzhak Perlman, Theodore Bikel, The Vienna Chamber Orchestra, and more.
---
This event was hosted by the University of Colorado Boulder's Program in Jewish Studies and College of Music. It was sponsored by the Roser Visiting Artist Endowment and other University cosponsors.
New Frontiers in Israel/Palestine Studies
Israel/Palestine Panel with Orit Bashkin, Ilana Feldman, and Hilary Kalisman
Thursday, October 17, 2019 | 7:00 PM
Old Main Theater, CU Boulder Campus
---
In this panel, Professor Bashkin examined education in the Middle East. Much attention has been placed on the role of the colonial powers, the state and the nation in shaping the minds and bodies of children and students. In recent years, historians reassessed their archival practices and engaged in innovative reading techniques in order to reconstruct such voices.  
Professor Kalisman focused specifically on public school teachers in Palestine and Britain's Middle Eastern Mandates, arguing that in order to study education, state and nation-building in Israel/Palestine we need to take a regional approach. 
Professor Feldman also discussed the effects of long-term displacement on Palestinian refugees and education in the Middle East. Refugees struggle with questions about how to live in exile, even as they hope for return. They also confront conditions of dying that are in part a product of both long-term displacement and the limits of humanitarian response.
---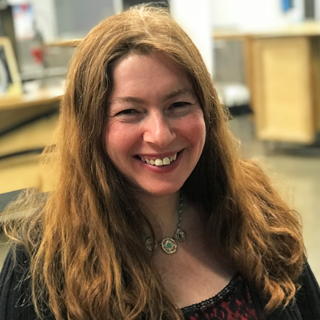 Orit Bashkin is a Professor of Modern Middle Eastern History at the University of Chicago. She works on the intellectual, social and cultural history of the modern Middle East. Professor Bashkin's publications deal with Iraqi history, the history of Iraqi Jews, the Arab cultural revival movement (the nahda) in the late 19th century, and the connections between modern Arab history and Arabic literature. Her current research project explores the lives of Iraqi Jews in Israel. Professor Bashkin's graduate students work on a range of issues: cultural history of Ottoman Iraq, the British mandates in Transjordan and Iraq, leisure in the Arab world, Mizrahi women, Syrian diplomacy, the Ottoman press, and Arab political thought.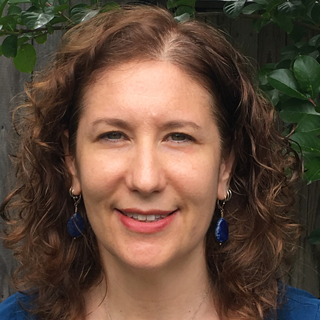 Ilana Feldman is a Professor of Anthropology, History, and International Affairs at George Washington University. Her research has focused on the Palestinian experience, both inside and outside of historic Palestine, examining practices of government, humanitarianism, policing, displacement, and citizenship. She is the author of Governing Gaza: Bureaucracy, Authority, and the Work of Rule, 1917-67 (2008), Police Encounters: Security and Surveillance in Gaza under Egyptian Rule (2015), Life Lived in Relief: Humanitarian Predicaments and Palestinian Refugee Politics (2018); and co-editor (with Miriam Ticktin) of In the Name of Humanity: The Government of Threat and Care (2010).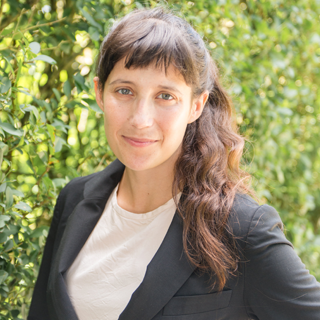 Hilary Falb Kalisman is a Professor of History and Endowed Professor of Israel/Palestine Studies in the Program in Jewish Studies at CU Boulder. Her research interests include education, colonialism, state and nation-building in Israel/Palestine as well as in the broader Middle East. Her current book manuscript, "Schooling the State: Education in the Modern Middle East" uses a collective biography of thousands of public school teachers across Israel/Palestine, Iraq and Transjordan/Jordan to trace how the arc of teachers' professionalization correlated with their political activity, while undermining correspondence between nations, nationalism and governments across the region.
Jews Out West
4th Biannual Embodied Judaism Symposium & Exhibit
Thursday, November 7, 2019 
Fiske Planetarium, CU Boulder Campus
---
Confronted by the aftermath of the Holocaust and the establishment of a Jewish State after WWII, Jews found new ways to think of themselves as Jewish Americans in the American West. Summer camps founded in the post-war years played a significant role in this expression – shaping children's identities through outdoor western-themed activities such as horse riding, archery and shooting practice, and arts and crafts. 
In Colorado, the founding of the Maurice B. Shwayder Camp of Temple Emanuel in 1948 and the J Bar Double C Ranch in 1953 demonstrates the response of Denver's Jewish communities to the new popularization of American camping. As in many American summer camps, appropriation of Native American cultures played a role in the outdoor experience.
This same generation would come of age in the cultural revolutions of the 1960s to organize Jewish retreats in the American West to seek their own revolutionary sense of identity, solidarity, and spiritual expression. Movements such as Jewish Renewal and the Mosaic Jewish Outdoor Club are part of this continuum of experiential Judaism as it manifested in the natural beauty of Western landscapes.
Drawing on archival materials housed in the Post-Holocaust American Judaism Collections, the biannual symposium explored the historical and contemporary ways in which Jews have married their religious identities with their sense of belonging to the independent spirit and physical beauty of the American West.
The interactive, multidimensional exhibit will be on display on the second-floor landing of Norlin Library on the CU Boulder campus from November 4, 2019, for two years. The exhibit features archival photographs, relics, audio recordings, and a poetry installation.
---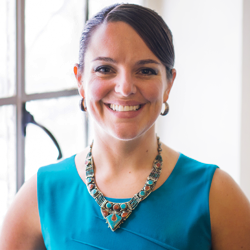 Sarah Imhoff is Associate Professor in the Department of Religious Studies and the Borns Jewish Studies Program at Indiana University. She writes about religion and the body with a particular interest in gender, sexuality, and American religion. She is the author of Masculinity and the Making of American Judaism (Indiana University Press, 2017). Her current book project, A Queer Crippled Zionism: The Lives of Jessie Sampter, considers the question of what it means when our embodied lives do not match our religious and political ideals.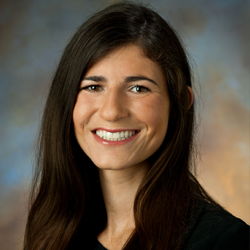 Addison Kramer is an author from Colorado. As a child, Kramer won various short stories and poetry awards from local papers, community organizations, and school competitions. She paused her creative writing career to earn a degree in History Honors and International Relations from the University of British Columbia in Vancouver, developing her expository writing style in the process. Kramer has continued to write, drawing inspiration from her family, life in Colorado, and her extensive travels and volunteer work abroad. She now lives, works, and writes in Glastonbury, Connecticut. Kramer recently self-published From the Horses' Mouth, a book about the history of JCC Ranch Camp as told through the memories of previous directors.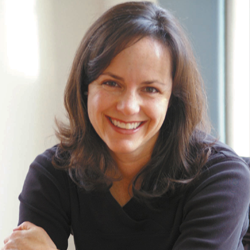 Juli Kramer has a PhD in Curriculum and Instruction with a cognate in Counseling Psychology. She also has an MA in Psychology and a BA in History and Political Science. She was the director of JCC Ranch Camp from 1994-1995, and again from 1998-2002. Dr. Kramer's expertise focuses on developing student creativity, critical thinking skills, and feelings of self-efficacy and positive identity. She regularly presents at international conferences on using holistic learning experiences to enhance positive youth development in both formal and informal educational settings. Dr. Kramer was most recently the Director of Curriculum for Soong Ching Ling Schools Shanghai, Multicultural Division Middle School and High School.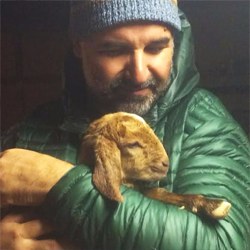 Marc Soloway has been the Rabbi of Congregation Bonai Shalom in Boulder, CO since 2004 and serves on the boards of Ramah of the Rockies and Hazon, the largest faith-based environmental organization. He loves sailing, skiing, and mountain biking. He has been very involved in the local food and sustainability movement and he milks goats every Sunday morning as part of Boulder's Jewish goat co-op. Rabbi Soloway was a student of Reb Zalman Schachter-Shalomi and was the last person to receive a private secondary rabbinic ordination from Schachter-Shalomi before he passed away in 2014.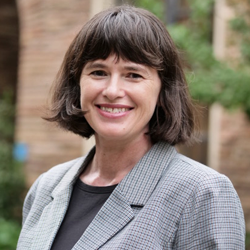 Phoebe Young is an Associate Professor of History at the University of Colorado Boulder where she teaches environmental and cultural history of the U.S. and the American West. She currently serves as the History Department's Director of Undergraduate Studies and holds a Boulder Faculty Assembly Award for Excellence in Teaching and Pedagogy. Her books include California Vieja: Culture and Memory in a Modern American Place (2006) and Rendering Nature: Animals, Bodies, Places, Politics (2015, co-edited with Marguerite S. Shaffer). She is currently completing a new book project entitled, Camping Grounds: Public Nature in America from the Civil War to Occupy (forthcoming, 2021).  
---
The 2019 Embodied Judaism Symposium & Exhibit was hosted by CU Boulder's Program in Jewish Studies and the University Libraries' Special Collections, Archives & Preservation. It was part of the Jewish Studies' Community Talks Series, made possible by a grant from the Rose Community Foundation, and cosponsored by The Center of the American West and additional university cosponsors at CU Boulder. Jews Out West also used archival materials from the Beck Archives at the University of Denver, Shwayder Camp – Temple Emanuel, and the JCC Ranch Camp. Photo Credit: JCC Ranch Camp.
Hitler's Ostkrieg and the Indian Wars: Reflections on the Process of Genocide and Conquest in the Nazi East and the U.S. West 
In Honor of International Holocaust Remembrance Day, January 27
Thursday, January 23, 2020 | 7:00 PM 
Old Main Theater | 1600 Pleasant St, Boulder, CO 80302
---
In his lecture, Professor Edward Westermann offered a comparison between the National Socialist conquest of Eastern Europe and the Soviet Union and the process of U.S. westward expansion between 1850 and 1890. His talk offered important insights into the similarities and the differences between the two national projects of conquest and the acts of atrocity and mass killings that accompanied them.
Edward B. Westermann is a Professor of History at Texas A&M University-San Antonio. He received his PhD in History from the University of North Carolina at Chapel Hill. He is the author of Hitler's Ostkrieg and the Indian Wars: Comparing Genocide and Conquest (University of Oklahoma Press, 2016), Hitler's Police Battalions: Enforcing Racial War in the East (University Press of Kansas, 2005) and Flak: German Anti-Aircraft Defenses, 1914-1945 (University Press of Kansas, 2001). Professor Westermann has published over forty articles and book chapters in the areas of Holocaust and military history. He is the recipient of numerous research grants and fellowships: he has been a Fulbright Fellow, a three-time German Academic Exchange Service Fellow, a DeGolyer Library Research Fellow at Southern Methodist University, and most recently, a J.B. and Maurice C. Shapiro Fellow at the US Holocaust Memorial Museum in Washington, DC for the academic year 2018-2019. His current book project, Drunk on Genocide: Alcohol, Masculinity and the Intoxication of Mass Murder in Nazi Germany is forthcoming with Cornell University Press and will be published in association with the US Holocaust Memorial Museum.
Toward a History of Jewish–Native American Relations: 2020 Bender Visiting Scholar
Thursday, February 6, 2020
Old Main Theater 7:00 p.m.
1600 Pleasant Street, Boulder, CO 80309
---
In this lecture, Professor David Koffman will map the broad contours of the American Jewish – Native American encounter from the middle of the nineteenth century to the middle of the twentieth. On the one hand, Jews in the American west acted as agents of colonialism, seeing Native Americans as impediments to immigrant aspirations for social inclusion and economic mobility. On the other hand, enfranchised Jews of the mid-twentieth century – lawyers, social scientists, educators and journalists – promoted tools of progressive pro-Native ideology and policy. Koffman considers how Jewish interactions with Native Americans provide a unique lens through which to re-think Jewish modernity as part and parcel of the complexities of colonial/immigration history.
David S. Koffman (PhD, NYU, 2011) is a cultural and social historian of the American and Canadian Jewish life. He holds the J. Richard Shiff Chair for the Study of Canadian Jewry, and is an associate professor in the Department of History at York University in Toronto, where he teaches courses on Canadian Jewish history, religion in American life, the meanings of money, genealogy as history, modern antisemitism, and religion & capitalism. His first monograph, The Jews' Indian: Colonialism, Pluralism, and Belonging in America (Rutgers University Press, 2019), explores the American Jewish encounter with Native America in the nineteenth and twentieth centuries. His published work has appeared in several volumes of collected essays, and in journals including The Journal of American Ethnic History, The Journal of Jewish Education, Contemporary Jewry, and Canadian Jewish Studies. His newest book project, an edited volume entitled, No Better Place? Canada, Its Jews, and the Idea of Home, will be published by the University of Toronto Press in spring 2020. He serves as the associate director of York's Israel & Golda Koschitzky Centre for Jewish Studies, and as the editor-in-chief of the journal Canadian Jewish Studies / Études juives canadiennes.