Six students from across the College of Engineering and Applied Science were selected as Herbst Fellows this semester, joining an elite group of scholars who embody the program's commitment to ethical engineering study and practice. 
During their fellowship, the Herbst Fellows will undertake research projects to articulate solutions to pressing scientific and engineering challenges including climate change, sustainability, environmental justice and ethical design and business practices.  
"These students are global citizens, with a broad understanding of human interconnectedness and diversity," Stanford-McIntyre said.
---
Zahraa Abbasi
Computer Science, Senior
Zahraa applied to the fellowship program after taking Modern Science and Technological Society, having been inspired to think about and discuss topics including the ethical, social and technical consequences of engineering skills. 
"I hope to explore the intersection of innovating at scale and human behavior," Abbasi said. "I am enthusiastic about delving into questions such as: how and why do people rationalize the work they are doing if they know it to be unethical? Along with, at what point do people find said work to be unethical and what factors influence this threshold?" 
---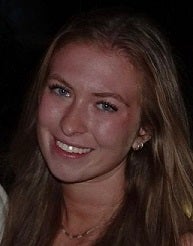 Taylor Bata
Taylor Bata
Aerospace Engineering, Sophomore
"I loved my past ENES classes, and I thought that this would be a super enriching way to engage with the subject on a more intimate level," Bata said.
"I am hoping to focus on cybersecurity, with the possibility of narrowing my focus to intercontinental relations regarding the increase of political conflict and proxy wars being fought online through hacking and bots."
---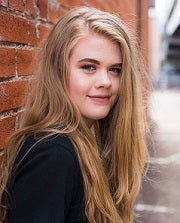 Emma Gustavsson
Emma Gustavsson 
Chemical and Biological Engineering, Sophomore
"I feel that as a future engineer, I have a responsibility to consider the ethical implications of whatever I end up doing for my job," Gustavsson said. "I also get to feed my humanities oriented brain with the fellowship and my project." 
Gustavsson wants to address the lack of consistent ethics education in engineering programs.
"Engineers become cogs in evil systems, and I feel that is partially due to the highly technical lens through which everything is taught," Gustavsson said." I'd like to assert, through my fellowship, that an engineering education necessitates constant ethical considerations the entire time, so engineers can be well rounded and a better force for doing good things with intention."
---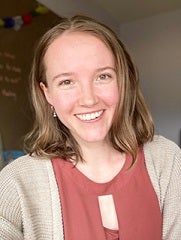 Madeline Karr
Madeline Karr 
Environmental Engineering, Fourth-Year (Bachelor's-Accelerated Master's program)
"I applied for the Herbst Fellowship position because scientific and engineering pursuits are too often estranged from their social and ethical implications," Karr said.
"As an engineering student, I was excited to get a chance to pursue and consider some of these issues further than I would in any classroom. Additionally, I enjoy learning from others, especially when it is something that they are passionate about. I look forward to hearing from the other fellows about what they are researching." 
Karr plans to pursue a topic related to climate change, mitigation and adaption technologies, or water, sanitation and hygiene. 
---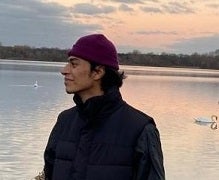 Hermann Klein-Hessling Barrientos
Hermann Klein-Hessling Barrientos
Chemical and Biological Engineering, First Year
"Having mixed heritage and being a person of color in the College of Engineering and Applied Science, I felt the Herbst Fellowship would provide an invaluable opportunity to discuss complex ethical and social implications grounded in perspectives and experiences that otherwise may not have been considered," Klein-Hessling Barrientos said. "I have a vested interest in dissecting the history of eugenics, the rise of authoritarianism and fascism, as well as the relationship between policy makers, scientists and the general public."
---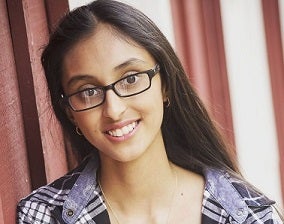 Samiha Singh
Samiha Singh 
Environmental Engineering, Junior 
"I was familiar with the Herbst program and its goal to bring a more worldly and holistic view to engineering that goes beyond just the technical curriculum, and that is a concept I am really excited about," Singh said. 
"I am hoping to look into the disparity between technical solutions and political implementation surrounding the climate change crisis. So far in my educational experience, I have noticed that engineers — students, faculty and industry professionals — are all very passionate about developing solutions to address climate change. And honestly, the technology that currently exists could make a significant impact on anthropogenic emissions reductions. However, many of these technologies are not widely implemented, and I believe that if there was a stronger relationship between engineers and policy advisors, we could begin to bridge this disconnect." 
---
In addition to their learning opportunities, Herbst Fellows receive a $500 scholarship, attend four guest-speaker events, and present at the Herbst Fellowship Colloquium, where they will present their semester-long project findings. They will also publish a profile of their work in the spring issue of Colorado Engineer Magazine.