Transporation Construction Management Projects for the University of Colorado Boulder
The Next-Generation TCM Pooled Fund Study is conducting research to develop new products for our community of practice. 
Alternative Contracting Methods: The objective of this project is to develop a guidebook that discusses and assists with selecting highway project delivery methods and alternative contracting strategies.
Construction Engineering Inspections: The objective of this project was to develop a guide that helps State Transportation Agencies to effectively evaluate the various approaches of oversight of consultants for construction engineering and inspection (CEI) services.
Community Outreach for Rapid Renewal Projects: The objective of this project is to develop a guidebook that best practices and outreach methods for accelerated construction projects.
---
NCHRP 08-104: A Guidebook for Post-Award Contract Administration for Highway Projecrs Delivered Using Alternative Contracting Methods
"There has been much research and reporting completed in the past decade on project delivery using alternative contracting methods (ACM) such as Design-Build (DB), Construction Manager-at-Risk (CMR), Construction Manager as General Contractor (CM/GC), and other non-traditional delivery methods. However, the bulk of this work has been accomplished with a keen focus on the pre-award procurement and project delivery method decision process. Information is lacking on effective methods for administering ACM contracts after they have been awarded. The FHWA's Every Day Counts Program (EDC) has increased the need for guidance on administering ACM contracts by increasing the visibility of DB, CMGC, and Alternative Technical Concepts (ATC). There has been a large increase in the use of DB and CM/GC delivery methods by state agencies that have not used them before. NCHRP Syntheses 376: Quality Assurance in Design-Build Projects, 402:Construction Manager-at-Risk Project Delivery for Highway Programs, 429: Geotechnical Information Practices in Design-Build Projects, 438: Expedited Procurement Procedures for Emergency Construction Services, and 455: Alternative Technical Concepts for Contract Delivery Methods found that contract administration issues comprised the majority of the case law in ACMs" 
---
A Case Study Comparing Conventional Project Delivery and Public Private Partnership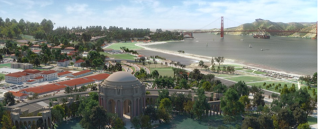 (funded by San Francisco County Transportation Authority) 
Construction of the Presidio Parkway was planned in two major phases in order to:
Receive federal stimulus funding and begin construction sooner; 
Achieve seismic safety faster by switching traffic off of Doyle Drive and onto the completed Phase I structures (completed in April 2012);
And shorten the total length of construction from the original schedule.
---
NCHRP 10-92: Optimizing the Risk and Cost of Materials QA Programs
The objective of this research is to develop a methodology for establishing a materials QA program that optimizes risk and cost by providing appropriate types, levels, and frequencies of testing for transportation projects across their full range of type, size, complexity , and project-delivery method. The methodology shall (1) be based on a rigorous assessment of the risk and efficiency of resource allocations associated with materials QA practices and (2) consider the effects of aligning state DOT materials testing and acceptance requirements and procedures for federal-aid highway construction projects with the Code of Federal Regulations, Title 23, Highways, Part 637 as well as how such requirements may differ for projects that are solely state funded.