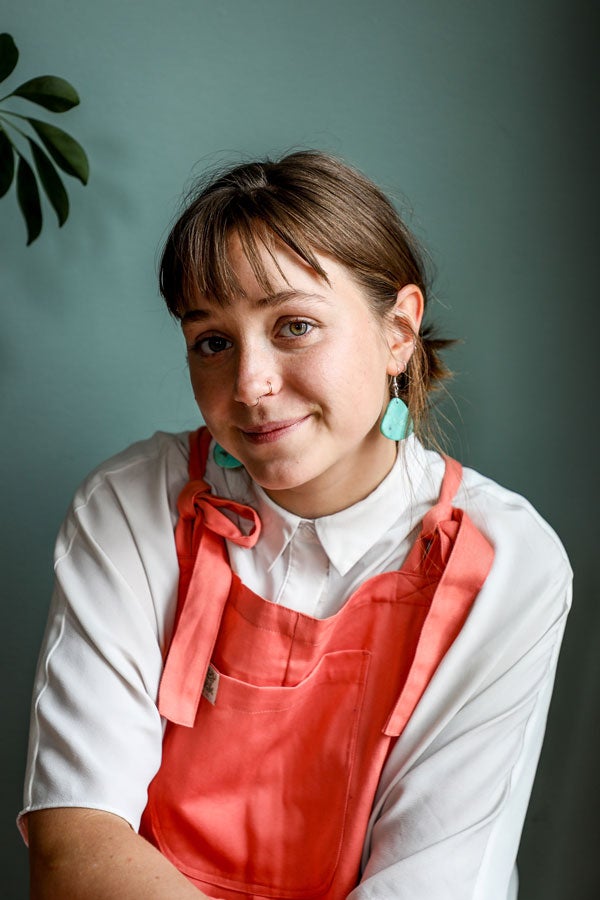 Growing up in Durango, in the rural southwest corner of Colorado, Meredith Nass has sought a worldly perspective to bring to her work as a community organizer and coalition builder.
A graduate of the Bachelor's and Master's Program (BAM) in Ethnic Studies and Education, Nass consistently conveys a combination of courage and humility as she tackles critical questions about the many injustices in our world and how to reimagine our roles as transformative educators and policymakers. 
As an undergraduate, Nass studied ethnic studies and women and gender studies while earning a minor in leadership studies and a certificate in the INVST Community Studies Program. Nass was excited and intrigued by the BAM program, which results in bachelor's degree in Ethnic Studies and an MA in educational foundations, policy and practice over five years of study and the opportunity to continue learning, seeking answers, and posing questions about the potential of education as a means for community-based activism and social change, she said. 
Nass has worked in community organizing on behalf of a number of causes and what could be considered daunting issues — from expanding voting rights regardless of citizenship status to developing curriculum for students to learn about sexual assault, healthy relationships, consent, privilege, boundaries, and communication in dating relationships.
Despite the urgency and the difficulty of the big issues she confronts, Nass is also kind and caring in all the meaningful ways that make a classroom community warm, generative and humanizing, her professors said. It's not surprising that Nass authored an ambitious qualitative research study for her capstone project, on how to develop humanizing, race-conscious and critical service-learning programs for students on CU Boulder's campus. In addition, during the unforeseen circumstances endured this semester due to the national pandemic, she did not simply finish her capstone, she extended herself to others in the program, including her professors, to offer encouragement and support as a peer reviewer, friend, and confidant. 
Get to know Meredith Nass, Outstanding Graduate in Educational Foundations, Policy and Practice:
What is one of the greatest experiences or lessons from your time at CU Boulder that you'll carry with you into the next chapter of your life?
I think the most lessons learned from CU Boulder were from the staff and support networks of the Women and Gender Studies Department, Ethnic Studies, the SOE, and the INVST Program. There are too many lessons learned in all the experiences I had/classes I took from these initiatives, but they absolutely all had a hand in changing the course of my life, for the better I think! Thank you to all!
What is your best piece of advice for incoming students?
The best piece of advice I could give incoming students is to put time and care into making a group of friends to go through the graduate school experience with you. My friends have been so integral to my time here... not only are they important for the processing of experience but they are also the best peer-editors there are!
What does graduating from graduate school represent for you?
Ah, a world of opportunity! I feel that more than anything else, graduating with my Masters represents a responsibility. A responsibility to myself and others to use my degree for all the potentials it holds in the realm of social justice. As a forever learner, I think graduating also represents the beginning of the next opportunity to learn, probably in a very different way than my past 5 years in higher ed. 
What continues to drive your passion for your work after graduation?
I feel driven by the inspiration of so many around me doing such incredibile, integrated work for creating more just systems and learning environments. My successes in obtaining my degree are undoubtedly due in part to those who continued to motivate me through my time at CU...my pursuits are an expression of my gratitude for my own education.